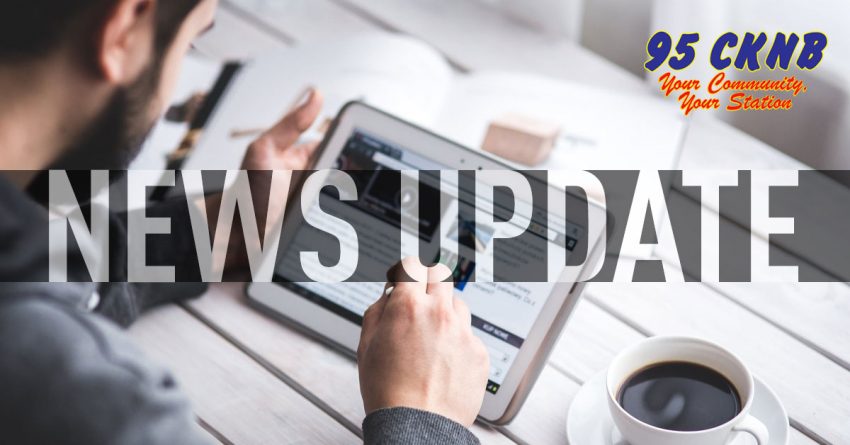 CKNB News February 24th 2021
NB       COVID UPD – NO CASES       GG/NB GOV (WED AM)
For the first time in over two months New Brunswick went a day without a single new case of Covid-19 to report on Tuesday. The last time the province went a day without a case was way back on December 20th.
Public Health says with recoveries the number of active cases in New Brunswick has now fallen to 75. Two people remain in hospital; including one patient in intensive care.
NB    AUD GEN – NB POWER DEBT        GG/WIRE/CBC ETC (WED AM)
New Brunswick's auditor general says N-B Power needs to make reducing its 4.9-billion-dollar debt a priority. Kim Adair-MacPherson tabled two volumes of her annual report on Tuesday as she appeared before the legislature's public accounts committee. She says N-B Power has the highest debt-to-equity ratio of any government-owned utility in Canada. Adair-MacPherson says she has a "serious concerns" about the utility's repeated failure to meet debt reduction and income targets.
NB   AUD GEN – NURSING HOMES   GG/WIRE/CBC ETC (WED AM)
New Brunswick's auditor general says the province is failing to address the demand for nursing homes. In her annual report, Kim Adair-MacPherson says some capacity has been added but a long wait-lists remains for nursing home placements — causing pressure on hospitals and adding costs. Adair-MacPherson also noted the number of people in New Brunswick aged 75 and older is expected to double over the next 20 years. She says a failure to implement nursing home plans and obtain needed services for seniors will likely result in seniors care crisis in the coming years.
NB     FUNDS CUT/ABORTION ACCESS       GG/BNEWS (WED AM)
For the second straight year, Ottawa is cutting health care transfer funds to New Brunswick over the lack of abortion access in the province. Brunswick News reports 140-thsouand-dollars in transfer funds is being withheld over the province's refusal to allow for medicare covered abortions outside of hospital settings. The Higgs government continues to deny publicly funded abortions at private clinics while only offering access to abortions at hospitals in Bathurst in Moncton.
NB        MIN WAGE HIKE        GG/NB GOV (WED AM)
Minimum wage is going up in New Brunswick. The province announced today that minimum wage would be increasing by five cents, to $11.75 per hour as of April 1st.  Minimum wage hikes in New Brunswick are tied to increases in the consumer price index. The government says roughly six percent of the workforce, or roughly twenty thousand workers, earn minimum wage in New Brunswick.
NB       MENTAL HEALTH PLAN       GG/NB GOV (WED AM)
Health Minister Dorothy Sheppard unveiled the government's five-year action plan to improve mental health services in New Brunswick on Tuesday. Many of the initiatives will build off the success of pilot programs in the province. That includes the creation of 13 additional mental health walk in clinics like one that opened in Campbellton in December.
The plan will also see the expansion of mobile health crisis intervention teams -following the model recently implemented in Saint John. The intervention units' pair mental health professionals with trained police officers, who together can respond to high-risk situations and conduct check-ups on at-risk individuals.
Sheppard says the province will also setup safe, overdose protection sites for at risk drug users around the province by the end of the year.
NAT         TIGER WOODS         GG/WIRE/CNN  (WED AM)
It remains unclear if Tiger Woods will ever play professional golf again after being seriously injured in a single vehicle crash near Los Angeles on Tuesday. Woods was the only occupant of a vehicle that rolled several times down an embankment – and had to be removed from the vehicle with the Jaws of Life. The highly decorated PGA champion suffered multiple serious injuries to his legs and spent hours last night undergoing emergency surgery.
In SPORTS..
On the ice, the Ottawa Senators edged the Habs 5-4 in a shootout; while the Penguins downed the Capitals  3-2 in O.T.
…and in the NBA the Raptors lost 109-102 to the sixers.