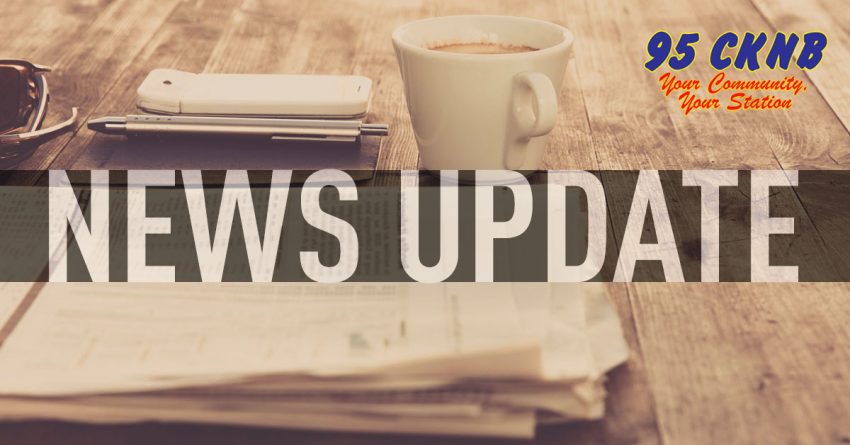 CKNB NEWS UPDATE FRIDAY AUGUST 16 2019
—-
CAM         BURN OUTS
RCMP on the Acadian Peninsula are asking the public to report so-called 'burn
out' parties.
Mounties say they received numerous complaints last week of large gatherings
of people where drivers deliberately spun their vehicles wheels for the
crowd.
On Saturday, police responded to such a complaint on Route 355 in Saint Rose
where more than 100 people had gathered.
When police arrived, their vehicles were pelted with rocks and debris.
RCMP say anyone participating in burn out parties could face charges of
dangerous operation of a motor vehicles, driving without care and mischief.
—-
CAM/MIR/NB    FATAL       GG/RCMP  (THUR 12PM)
One man is dead after losing control of his motorcycle early yesterday
morning in Savoie Landing, near Shippigan.
RCMP say they were called to a crash on Chiasson Road in Savoie Landing
shortly before 430am.
They say it appears the 33-year-old man from Le Goulet lost control of his
motorcycle and went into a ditch. He was pronounced dead at the scene.
The cause of the crash remains under investigation.
—-
CAM – WHARF STUDY
Campbellton City Council has approved 57-hundred-dollars to study how to get
the waterfront wharf open again.
According to the Tribune, council has instructed local engineering firm
Boissonnault & McGraw to study possible remedial actions on the wharf.
City CAO Manon Cloutier says every year there is more erosion around the
fencing that keeps people back from the structure, as well as around the
kiosks and splash pad.
The wharf has been closed since June of 2015 after it was declared a danger
to the public.
—-
CAM – ZENABIS BC
Zenabis Global has announced their first cultivation licence in Langley BC.
The company that has a cannabis production facility in Atholville says in a
release a new  2.1 million square foot will produce over 21-thousand-pounds
of product annually.
Zenabis now has four operational facilities in Canada and recently announced
increased capacity and increased hiring at the Atholville plant.
——–
MIR/CAM BATHURST LOCKOUT
Municipal workers in Bathurst remain off the job after they rejected the
city's latest offer on Wednesday.
CUPE tells CBC the offer, which came after two days of renewed negotiations,
was rejected by 90-percent of it's members.
The 22 affected workers have been locked out since July 25th; they include
administrative and IT staff, receptionists, payroll and accounting clerks.
The City of Bathurst has argued that wage demands being requested by the
workers would require a tax increase, while the union says its asking for pay
hikes that keep wages in line with inflation.
—-