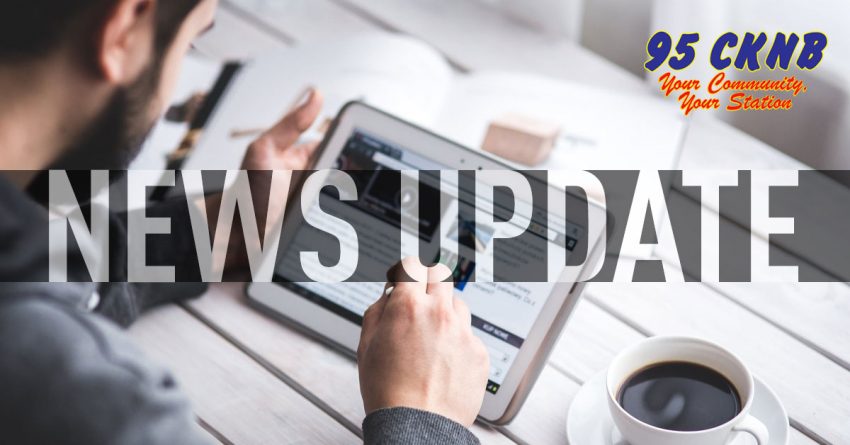 CKNB NEWS UPDATE FRIDAY AUGUST 7 2020
——
COVID exposure
There's been a potential exposure to the virus on the Eel River Bar First
Nation. The band posted on its website yesterday afternoon that all
band-operated buildings are closed until further notice.
Communications officer Tyler Morrison tells CBC the chief and council were
notified about a community member who may have symptoms and they are awaiting
test results…but so far there's no confirmation. Until they know, the Eel
River Bar community is being asked to remain vigilant for any symptoms and
follow all public health rules such as social distancing and wearing a mask
when that's not possible. Anyone with symptoms should call the community health
nurse or 8-1-1.
—-
CAM – AGS PLAN
The Listuguj AGS school has released its plan for how to deal with the
ongoing pandemic as students return in September.
A release shows a four stage colored system identifying what activities would
be taking place based on active cases in the region.
Green stage means the pandemic is considered over… yellow which represents
less than five active cases has students in classroom bubbles with an
emphasis on physical-distancing and outdoor learning.
More than five active cases triggers the orange stage with the school going
to a hybrid of at home learning and students attending the facility twice a
week.
If more than 10-active cases are present the school would go to at home
learning only.
—-
CAM – NURSING HOME
The Campbellton Nursing Home is now officially under the control of a new
local board of directors.
The Home had been placed under the management of a provincially-appointed
trustee last year to improve operations ad conditions at the 85-bed facility.
Trustee Tom Mann oversaw the recruitment and hiring of 31 new employees to
bring staffing levels up to standard. Many of the complaints about the home
had been blamed on a lack of staff.
Jana Allain Boudreau was recently elected by the new 11-member board to serve
as its chair and thanked Mann for his service over the last year.
—-
CAM/MIR – ROBBER CAUGHT
RCMP say they have identified the suspect alleged to be responsible for the
armed robbery earlier this week at a convenience store in Shippigan.
The man had entered the Needs Convenience on First Street shortly before
midnight on Monday armed with a knife.
He demanded money from the employee and left with an undisclosed amount of
cash and tobacco products… no one was injured.
A release by RCMP does not name the suspect or indicate charges, but thanked
the public for their help in identifying the man.
—-
CAM – POWER OFF AIR
Maintenance work by NB Power today will put CKNB off the air for an hour this
morning.
The work will cut power to our transmitter site taking us off air from 10am
to 11am.
—-