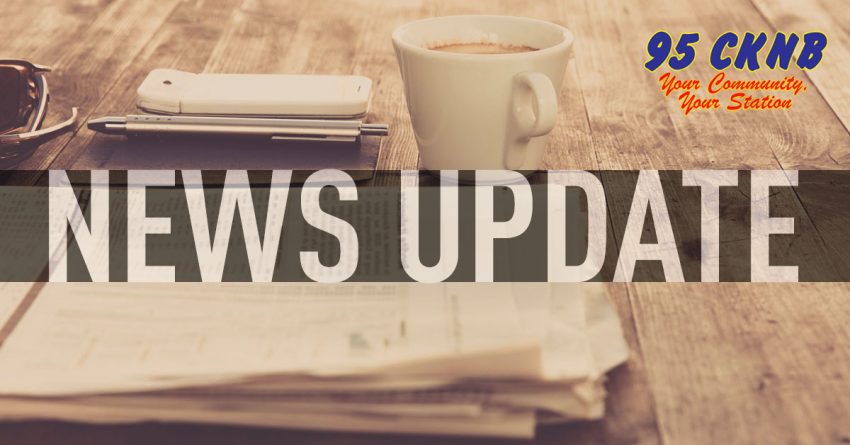 CKNB NEWS UPDATE FRIDAY AUGUST 9 2019
—-
*CAM-BOIL ORDER LIFTED
A boil water advisory in effect in the village of Tide Head for more than a
week has been lifted.
The Department of Health says residents don't have to boil the water before
using it.
In a release, the Village of Tide Head apologize for any inconvenience the
situation may have caused.
The boil order was put in place after high bacteria levels were found in the
water but the water has now been tested and found to be safe.
—-
CAM – FESTIVAL FUNDING
The federal government has announced funding to help some festivals in the
area.
MP Rene Arseneault made the announcement as part of the 50-million-dollars
set aside for arts, culture, and heritage events in the Federal budget.
Several festivals will be receiving money. Campbellton Harvest Festival will
get over 14-thousand, Campbellton Bluegrass Festival close to 17-thousand,
and the Charlo Fall Fair will get 62-hundred dollars.
Arseneault says the investments are supporting events that have major impacts
in the Restigouche region.
—-
CAM – WATER FLUSHING
The City of Campbellton Water Department will carry out a Water Main Flushing
Program starting Monday until September 6.
During the work, residents may experience reduced water pressure and some
water discoloration.
Residents are advised to run their water and check before using for things
such as laundry.
If discoloration is found a cold water tap can be run for about 15 minutes to
clear up any turbidity in the system.
—-
CAM – TINGLEY ONB
A Campbellton native has been named to the Order of New Brunswick for her
work to support equity, diversity and inclusion in the workplace.
Robyn Tingley was born in Campbellton and worked abroad as an international
executive before laying down roots in Rothesay and founding GlassSKY Inc.
Tingley tells the Gleaner she is tremendously honoured, humbled, and
motivated to continue her work in causes that matter to her.
She is involved in numerous initiatives and is driving force behind Women for
50 per cent, a movement that focuses on increasing female representation in
the New Brunswick Legislature.
—-