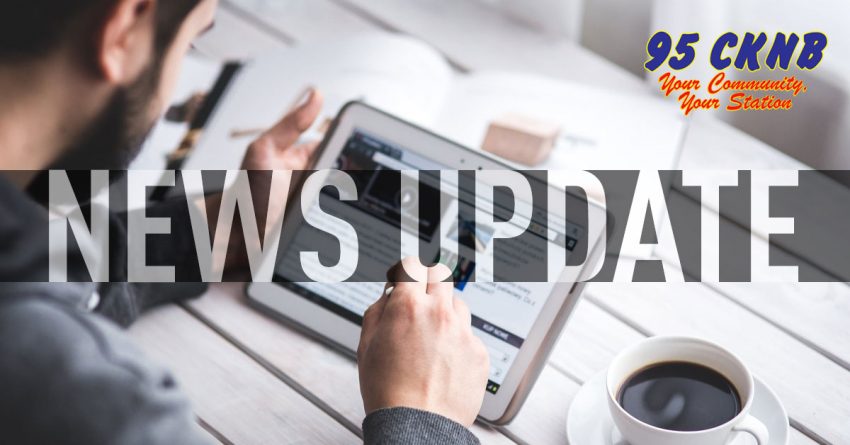 CKNB NEWS UPDATE FRIDAY DECEMBER 14 2018
WORKERS BEING MOVED
The Higgs government will move workers from the Campbellton Regional Centre
on Arran Street to renovated quarters in the former Woolworth's building on
Roseberry Street, according to the Tribune.
That will base more workers downtown and renovate a long-vacant space.
About 100 government workers will make the move.
—-
*CAMP TIDE HEAD RINK
Tide Head is looking for two people to volunteer a couple hours on Monday's
and Tuesday's to make sure that the outdoor rink stays open seven days a
week.
If you can help out, call the Tide Head village office.
—-
*CAMP SCHOOL BLIND-SIDED
The decision by the province to delay construction of the new k to 8 school
in Campbellton caught many local officials by surprise, as they contend they
were not consulted prior to the announcement.
The proposed school will replace Tide Head, Lord Beaverbrook, and the
Campbellton middle school.
However, Tide Head Mayor Randy Hunter says the delay gives his area more time
to either save their very low-enrolment current school or convince the
province to build the new school in Tide Head.
NB Oland-Murder
Testimony at Dennis Oland's murder trial was focusing on witness reports of
loud thumping noises coming from Richard Oland's office at about 8 p-m on the
night he was beaten to death. The timeline is key to the defence becaise
Oland has alibis for that time many kilometres away from the crime scene.
Defence lawyer Alan Gold examined notes from Constable Stephen Davidson
indicating two men in a printing shop below Oland's office heard stomps that
mildly alarmed them at about 8:00pm.
Gold also questioned Davidson on a bag of sticky notes, with Oland family
names on them, which was found on the west side about a month after the death
and the adequacy of the police investigation. Davidson testified the notes
where not tested for finergerprints because of their deteriorated condition.
*NB HIGGS STANDS UP FOR PIPELINES  RF/KCR
Premier Blaine Higgs says he'll allow cheaper Quebec beer to flow across New
Brunswick's border with no penalties, when Quebec approves an oil pipeline.
The pipeline is the 16-billion dollar Energy East project TransCanada
abandoned last year, due to restrictions imposed by the Trudeau Liberals.
It would have pumped crude from Alberta and Saskatchewan to Saint John, to a
planned marine terminal, creating hundreds of jobs and economic spinoffs.
Other critics say that billions of dollars in transfer payments to Quebec
should be cut-off, unless they agree to the oil pipeline.
—-
*NB BREAD AND CIRCUSES  RF/CBC
Premier Blaine Higgs says the Francophonie games won't happen without Ottawa
stepping up, but provincial taxpayers could still have to pay if the event is
cancelled.
Higgs said the Tory government won't fork over more than $10 million on the
games, and conceded they are in jeopardy if the feds don't make up the rest
of the ballooning cost.
The original cost estimate for the Moncton-Dieppe games at $17 million, has
soared to $130 million.
However, Article 24 of the "Statuts du Comité international des Jeux de la
Francophonie" says a host government that cancels the event must cover all
related costs incurred by the committee.
—-
*NB WORKSAFE MINUSCULE BREAK  RF/CBC
New Brunswick employers will be getting a small break on the premiums they
pay to WorkSafeNB.
Tory Labour Minister Trevor Holder said that the rate will increase on New
Years Day to $2.65 on every $100 of payroll, not the higher $2.92 announced
by WorkSafe earlier this fall.
The premium was $1.11 in 2016, $1.48 in 2017 and $1.70 this year.