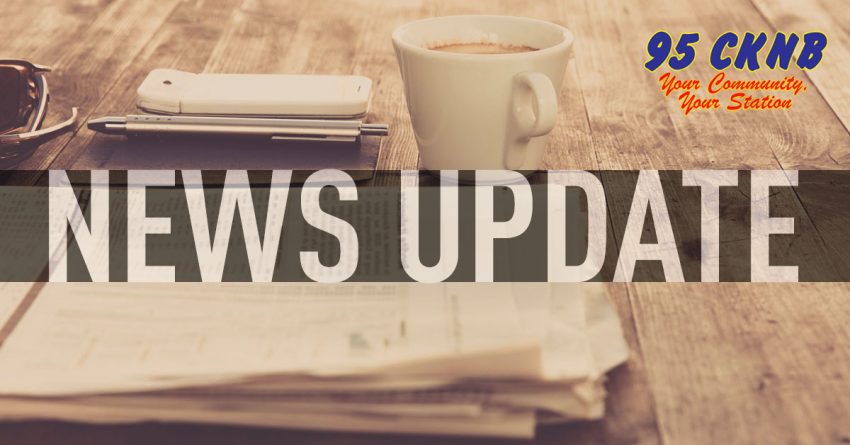 CKNB NEWS UPDATE FRIDAY FEBRUARY 7 2020
—-
NB/CAM – BARIACTRIC CLINIC
Vitalite Health Network has opened a third Bariatric Surgery Clinic in the
province to cut down on the waitlist that has grown to over 31-hundred
patients.
CEO Gilles Lanteigne says the clinic in Edmundston Regional Hospital will aid
patients suffering with obesity.
Lanteigne says patients have been waiting for up to three-years for
bariactric care and the new clinic will lighten the load and provide better
service.
The other two clinics operate out of Chaleur Regional Hospital in Bathurst
and the Georges-L.-Dumont Hospital in Moncton.
—-
CAM – SNOFEST
Campbellton Sno-fest has released its updated schedule for the event starting
next Thursday the 13th.
Activities will run to the 16th, but organizers have included the schedule
for New Brunswick Family Day on the 17th as well.
Opening cermonies take place the night of Valentines Day at 6:00pm in the
sno-fest village at the Skateboard park on the corner of George and Arran.
Celebrations that night will include fireworks at 9:00. A full schedule
icluding the rundown of sno-fest night life can be found on the official
Facebook page.
—-
NB/CAM – CENTER GETTING BETTER
Vitalité Health Network says Restigouche Hospital Centre is improving each
week.
According to the Tribune CEO Gilles Lanteigne addressed several improvements
made since Ombud's Charles Murray's scathing report last year at a press
conference yesterday.
Some of the improvements noted were maintaining monitoring levels, better
staff engagement, and more safeguards to improve patient/staff safety.
Senior staff said that recruitment of new staff continues to be their
number-1 issue although they have reduced vacancies from 92 to 62 over the
last 12-months.
—-
NB/MIR/CAM-Caraquet stabbing sentence
A Bas Caraquet man has been sentenced to ten years for attempted murder.
50-year-old David Chaisson pleaded guilty last July to attempting to murder a
45 year old woman, stabbing her several times at a residence in Bas-Caraquet
last April.
Her wounds were serious but she's recovered. He was found outside the
residence on Rue Saint-Paul with non-life-threatening injuries.
—-