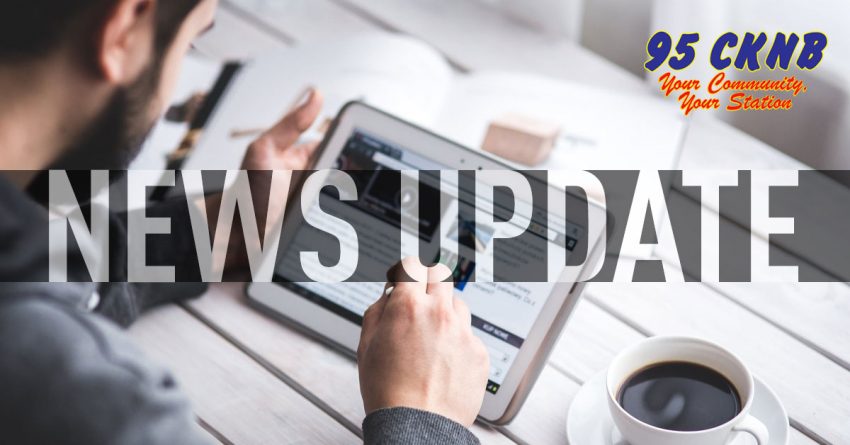 CKNB NEWS UPDATE FRIDAY JULY 10 2020
CAM – BRIDGE TRAFFIC
During a weekend when the border with Nova Scotia and the Confederation
Bridge were flooded by Atlantic bubble traffic… usage of the JC Van Horne
Bridge was down.
According to the Tribune just over 21-hundred cars passed over the bridge on
July 3rd as opposed to over 24-hundred the day before.
Traffic continued to fall over the next two days with close to six-hundred on
the Saturday and almost 650 on Sunday.
It was in stark contrast to border crossings effected by the Atlantic bubble,
such as Aulac which saw over 9-thousand vehicles cross on the opening day.
—-
CAM – PLAYGROUNDS
Officials with Campbellton have announced some guidelines now that parks and
playgrounds in the city are opening.
A release by the city says playground and park equipment will not get
disinfected regularly so users are advised to bring their own hand sanitizer.
Physical-distancing is also advised if not within your extended bubble of
family and friends.
A full list of parks opening can be found on the Campbellton social media,
but includes the Gyro skateboard park, basketball courts and outdoor rink, as
well as Reunion and Beauworth Parks.
—-
CAM – SENIORS WANT ANSWERS
The Coalition for Seniors and Nursing Home Resident Rights in New Brunswick
is demanding a public inquiry into the Covid 19 outbreak last month in the
Campbellton region.
The coalition is arguing a formal investigation is needed as soon as
possible.
It wants answers to questions about how the virus got into the Vallee'
longterm care home in Atholville where two residents died from Covid-19.
The group also wants answer on  how it spread at the Campbellton Regional
Hospital, what PPE was availble at the hospital, and whether doctors from
Quebec were working without isolating.
—-
CAM – NEW BUBBLE
Minister of Health Ted Flemming says he believes the call for a bubble
between Restigouche and communities across the river is reasonable.
According to Acadie Nouvelle Flemming told representatives of the Restigouche
Mayors Forum and RRSC he would bring the idea to government.
Balmoral mayor, Charles Bernard and RRSC Chair Brad Mann met with the
minister Wednesday in Fredericton after several requests for a meeting in
Campbellton were denied.
Bernard says because communities such as Pointe-à-la-Croix and Listuguj
depend on each other everyone is struggling under the current system creating
problems for citizens on both sides of the border.
—-