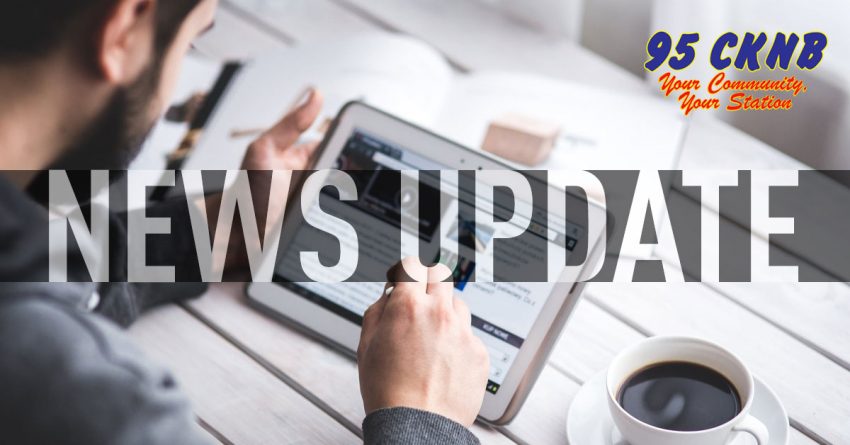 CKNB NEWS UPDATE FRIDAY JUNE 12 2020
—
CAM – WHERE'S THE GRASS
Dalhousie town council once again intends to deal with the lack of grass
along Renfrew that didn't grow after extensive construction on the street.
According to the Tribune Mayor Normand Pelletier brought the matter up again
at committee meetings this week saying it makes the town look bad.
Pelletier said contractors put mud in the spots and the grass seed never grew
saying it created an eyesore.
Clerk-Treasurer Gilles Legacy said he will price both sod and hydroseeding to
find a quick solution to rectify the matter.
—-
NB/CAM – NGOLA DEMANDS APOLOGY
A lawyer for the doctor at the center of the outbreak in Campbellton is
calling on Premier Higgs to offer a public apology.
According to Radio Canada… lawyer Joël Etienne wrote a letter to government
saying the comments calling Dr. Jean-Robert Ngola the source of the outbreak
has done harm to his client.
After a trip to Quebec Dr. Ngola did not self-isolate and tested postive for
the virus after seeing patients… Higgs called the action irresponsible and
Ngola says he is under police protection as people blame him for the
outbreak.
Etienne says a private investigator hired by the doctor says its impossible
to prove Ngola was the source of COVID-19 with other doctors also coming in
from Quebec not self-isolating.
—-
NB CAM          WALK
Indigenous groups are planning a healing walk in Halifax, Edmundston,
Fredericton, Moncton and Membertou this Saturday in memory of Chantel Moore.
The groups organizing the marches say the walk should be described as
Ikatomone (Eek'-gut-moh-neh) which translates to "let's guard" our way of
life, our languages, our ceremonies and our rights to declare justice.
Participants are asked to follow safety precautions of social distancing,
hand sanitizing and wearing masks to remain safe from Covid-19.
The 26-year-old Moore was fatally shot by a police officer in Edmundston on
June 4th during a wellness check.
—-
NB/CAM  MOORE FUNERAL
A funeral service was  held yesterday in Edmundston for Chantel Moore, the
26-year-old Indigenous woman who was killed by police last week.
The private service was held in the community where she had moved just three
months ago to be near her mother and six-year-old daughter.
A dozen family members from British Columbia arrived earlier this week to
support thefamily in New Brunswick.
Police say Moore's death came when an officer performing a wellness check
allegedly encountered a woman with a knife.
——–
NB – RUSSEL HONOURED
New Brunswick's chief medical officer of health has been recognized for her
commitment to education, research, and excellence in the practice of family
medicine.
The New Brunswick College of Family Physicians has named Doctor Jennifer
Russell as its Family Physician of the Year for 2020.
The award recognizes outstanding family physicians who exemplify exceptional
care to patients and contribute to the health and well-being of the
community.
—-