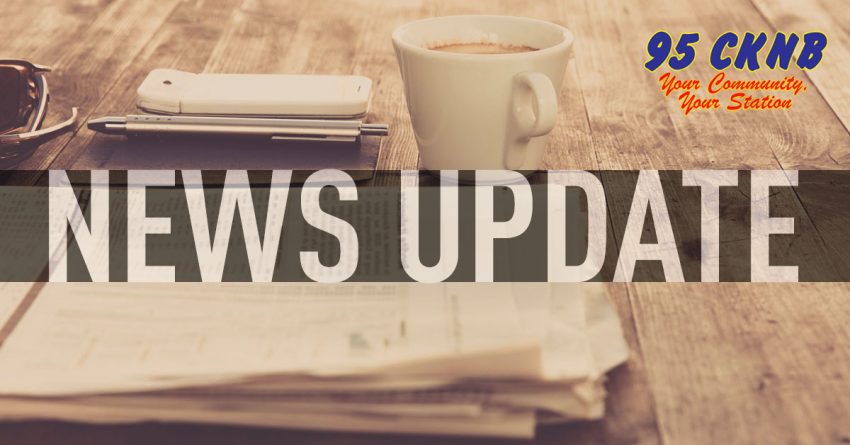 CKNB NEWS UPDATE FRIDAY JUNE 14 2019
—-
CAM – BAG AND BRAG
The Restigouche Regional Museum has a unique Antique Roadshow like event
coming up.
This Sunday, June 16th people will have the opportunity to bring their family
treasures to the museum and share the stories behind them.
The event called Bring and Brag starts at 2pm and is free to everyone to
share a story or just see what people bring in.
—-
CAM – RELAY FOR LIFE
The Restigouche Centre Relay for Life is a go for tomorrow at Sugarloaf Park.
President of the organizing committee Isabelle Pelletier tells the Tribune
they have sixteen teams this year and are hoping to raise $50,000 or more.
The family day portion of the event starts at noon at the park with various
activities and runs till the relay starts at six.
—-
CAM – TIDE HEAD LAND PURCHASE
At the most recent Planning Review and Adjustment Committee of the
Restigouche Regional Service Commission the village of Tide Head requested to
sell some of its green space.
According to the Tribune the land in Ridgewood Acres Subdivision is zoned as
parks and recreation, but someone has approached the village to buy the land.
Several area residents wrote letters of opposition to the sale saying the
land should stay designated green space for the community.
In the past the land has been used as dumping ground for organics, asphalt,
and other construction materials. That has since been stopped.
The matter has been tabled until more information is available on the
intended use of the land.
—-
NB/CAM – GIFTING SCAM
The Saint Quentin RCMP are warning the public after people in Northern New
Brunswick have been approached about a gifting cloud or gifting circle scam.
In the scheme people are invited to invest or pay a "gift" of money to join
with the promise of a significant financial pay-off at the end.
They are then asked to recruit new 'investors' to contribute.
The RCMP say a  "gifting cloud" or "gifting circle" is a pyramid scheme, it
is a fraud and it is illegal.
If you have been approached or targeted to take part in the scam you are
advised to contact your local police department.
—-