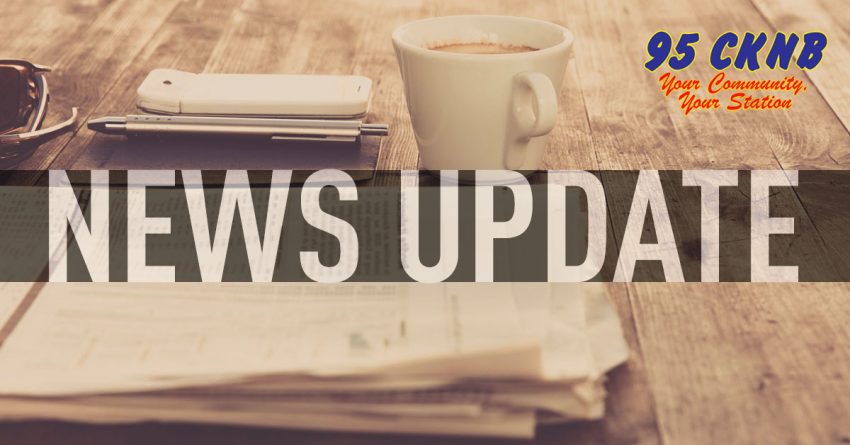 CKNB NEWS UPDATE FRIDAY MARCH 1 2019
*CAMP FIRE
A woman and a man are getting emergency help from the Canadian Red Cross
after being displaced Wednesday by a fire that extensively damaged their
two-storey house in Atholville.
Nobody was hurt by the blaze, at 220 Ferguson Street.
—-
*CAMP MENTAL HEALTH
Campbellton-Dalhousie MLA Guy Arseneault told the Tribune that a "positive"
attitude is needed toward the Restigouche Hospital Centre.
He says that the north has to stand up to defend psychiatric care in the
aftermath of the report called "Failure to Protect" on that facility.
Arseneault added that the Vitalité Health Network were aware of those issues.
Ombud Charles Murray found that "chronic understaffing has eroded the culture
and service model at RHC" and that "there is an ongoing safety risk to both
patients and staff at RHC."
—-
*CAMP MURDER
57-year-old Gilles Moreau, charged with killing his common law spouse in Eel
River Dundee last July has waived his right to a preliminary inquiry,
according to the Tribune.
Police found the human remains of 54-year-old Brigitte Pelletier, while
conducting a wellness check at a Splude road address.
—-
NB – STRIKE  VOTE
Nursing homes around the province are busy making plans to care for their
residents if there's a strike.
The New Brusnwick Council of Nursing Home Unions will hold a strike vote next
Thursday among its 4,100 members on whether they want to walk off the job to
back contract demands.
Their last contract with the New Brunswick Association of Nursing Homes
expired in June of 2016.
—-
NB-Car insurance rising 
Your car insurance will probably be a lot higher this year.
Auto insurance companies are having some early success convincing the
insurance board they need substantial rate hikes, according to CBC.  Last
month, the largest insurance provider, Wawanesa began issuing renewals to
customers with premium increases as high as 25% and an average of over 11%.
Insurance companies say more generous benefits under auto insurance reforms
introduced by the former Alward Government in 2013 have resulted in increased
payouts and substantially reduced profits.
—-
NB-Fredericton-Pileup
A 27-year-old man has died in hospital after suffering critical injuries in a
six-car pileup in Frdericton during the latest storm.
Police say a garbage truck and five passenger vehicles were involved in the
collision late Tuesday afternoon during near-whiteout conditions.
The man who had to be extracted from his vehicle died in hospital wednesday
night. Two women were also taken to hospital with non-life-threatening
injuries.
LAVALIN AND SHUFFLING THE DECK CHAIRS
An emergency debate on the S-N-C Lavalin Affair was held last (Thursday)
night in the House of Commons.
Without any of the party leaders in attendance, Conservative M-P Michael
Cooper took up the torch — suggesting Wednesday's testimony by former
justice minister Jody Wilson-Raybould painted an ugly picture of Prime
Minister Justin Trudeau and his top officials.
He said if the P-M had any honour — interjecting that he doubted Trudeau had
any — he would resign.
Meanwhile, the Trudeau Liberals are expected to fill the void left by the
resignation of Wilson-Raybould and a source says the changes will be internal
— suggesting no new ministers will be brought in.
Speaking on condition of anonymity, the source also said that only a small
number of ministers will be effected.
—-