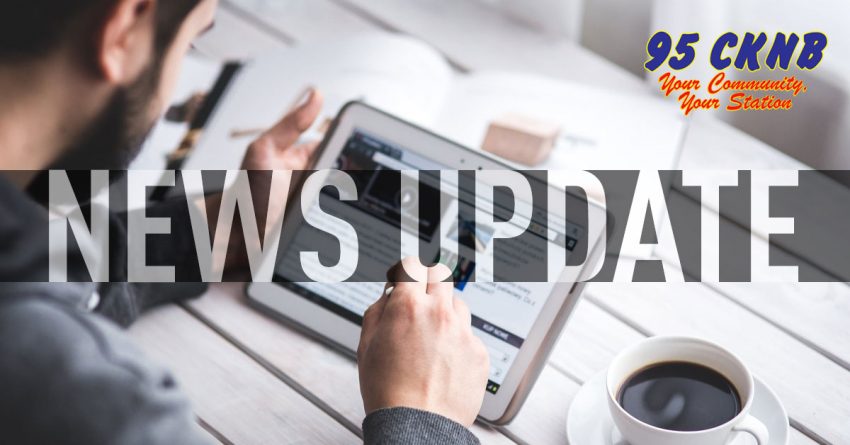 CKNB NEWS UPDATE FRIDAY MAY 1 2020
—-
CAM – SPRING CLEANUP
Although cancelled in other areas due to COVID-19 measures spring clean-up is
going head later this month in Campbellton.
A notice from the city says crews will be picking up materials placed in
garbage bags or containers May 19th to the 21st and the 26th to 28th… on
regularly scheduled pick-up days.
Leaves should be bagged and branches tied in bundles no longer than
four-feet. A listing of what is not to be put out can be found on the
Campbellton website.
—-
CAM – INCH ARRAN STUFF
The Lions Club canteen take-out at the Inch Arran campground in Dalhousie
will be opening this year even with the campground remaining partially
closed.
Lion and Town Councillor Kevin Lavigne tells the Tribune the popular takeout
will open on May 29th with precautions taken on physical distancing.
The campground itself will be under considerable restrictions like others in
the province with people whose only residence is in that campground allowed
to stay.
—-
CAM – VIRUAL SALMON FEST
With the cancellation of Campbellton Salmon Festival the organizing committee
is looking to restructure the traditional festival and make it a more virtual
one.
A statement says the organizers would like to continue to provide a bit of
fun and entertainment and are looking at ideas of facebook concerts, window
decorations, or backyard scavenger hunts.
Organizers say although they can't offer the same physical festival with a
little creativity, imagination, and resourcefulness they hope to present a
unique experience.
Details will be coming soon and the committee is accepting suggestions as
planning begins.
—-
CAM/NB – BODY FOUND
Police have offered very frew details after a body was found along the banks
of the Restigouche River Wednesday afternoon.
A statement from Quebec Police says a citizen discoverd the body in the rocks
near the interprovincial bridge in Pointe-a-la-Croix.
Police have not released the gender of the person found or given any details
on the investigation.
The body is being sent for autopsy to identify the person and determine cause
of death.
—-