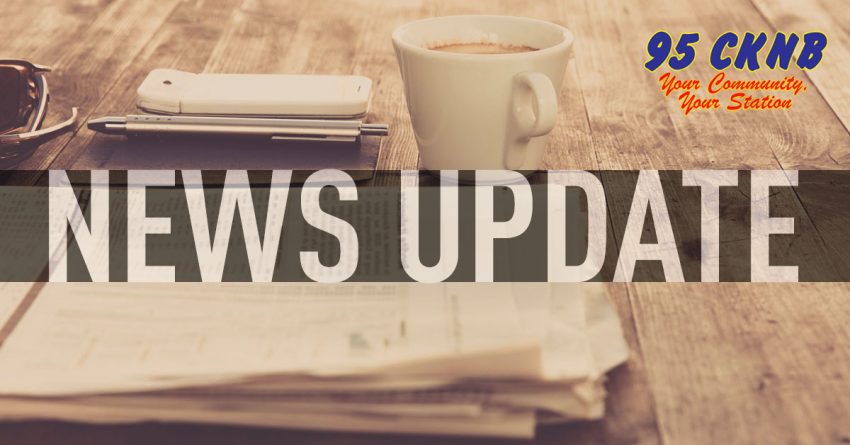 CKNB NEWS UPDATE FRIDAY MAY 15 2020
—
CAM – FOUNDATION
The Friends of the Healthcare Foundation is still accepting donations – even
as Covid-19 has froced significant changes to their regular fundraising
activities.
The annual April Radithon in support of the foundation couldn't proceed as
planned – although a boradcast in a revised format is still in the works.
Unfortuanately it won't involve on site donations,  live in-person interveiws
and prize draws.
While fundraising avenues are limited, the foundation says there is an even
greater need to support health services in Restigouche during the pandemic.
If you are able to donate you can still do so with that information at the
'friends of healthcare foundation' website.
—-
CAM – DAL TOWN HALL
Dalhousie town hall will be opening to the public on May 19th after being
closed since late March.
Clerk-Treasurer Gilles Legacy tells the Tribune admission to town hall will
be for making payments only with only two people allowed in at once.
Legacy brought the matter up at the recent council meeting say the building
was being prepared with signage and plexiglass dividers being installed.
He told council they have got to make sure that the employees are OK with the
way opening is done.
—-
CAM – SPEED BUMPS
Dalhousie town council has had enought of speeders on Inch Arran Avenue and
have decided to install speed bumps to stop the issue.
The Tribune reports council made the decision at its recent meeting to
install the control measure by the campground.
Mayor Normand Pelletier said they had municipal police 20-some years ago and
had no problems, but now it's a free for all.
There was not word on the costs of the speed bumps or when they would be
installed.
—-
CAM – ST QUENTIN DRUGS
RCMP say a vehicle stop in Saint Quentin led to the seizure of drugs and
impaired driving charges.
Police say they pulled the vehicle over on Canada Street on Monday evening
for speeding, but the driver was showing signs of impairment.
A search of the car lead to the seizure of pills believed to be
methamphetamine.
The 51-year-old driver from Saint Quenton was arrested and later released
pending a court date in Campbellton Provincial Court
—-