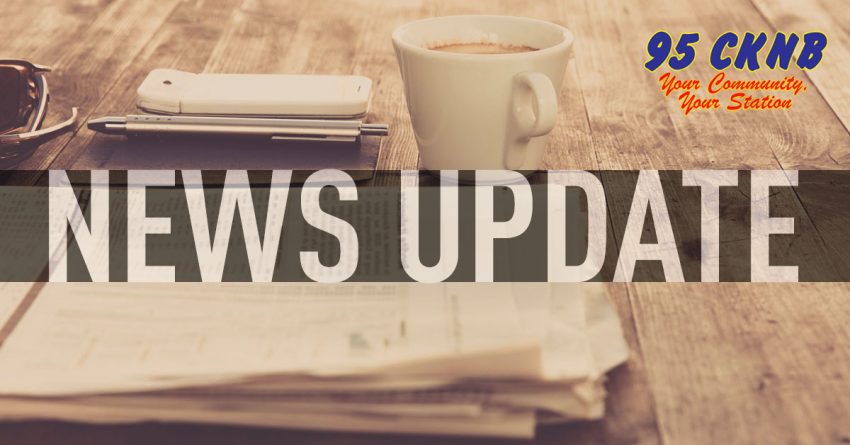 CKNB NEWS UPDATE FRIDAY NOVEMBER 29 2019
—-
CAM – WE'LL TAKE THE WIND
The community of Saint-Jean-Baptiste-Menneval says if the Acadian Peninsula
doesn't want the proposed wind farm in Anse-Bleue… they'll take it.
District Chair Burt Paulin tells the Tribune he has contacted both partners
on the wind farm… the City of Bathurst and Naveco Power… to say the
project would be well received in his community.
Paulin says his conversation with Naveco Power's president was productive and
interest was shown, but if it was in the proposed project or a new one he
wasn't sure.
Residents in Anse Bleue have been concerned with the estetics of the farm in
a primarily tourist driven area.
—-
NB/CAM – HOSPITAL UPDATE
Services at Campbellton Regional Hospital are gradually getting back to
normal with a couple more departments being reopened.
Vitalite Health says new admissions as well as the surgical suite for
priority surgeries will open today. (FRI)
However the Gynecology/Labour & Delivery until will remained closed… with
the Network saying it will be reassessed next week.
The hospital began what officials called exceptional measures last week due
to severe overcrowding that saw up to 40 people on stretchers in the
facility.
—-
CAM – SURGERY CANCELLED
A Balmoral woman says she has waited close to three years for hip surgery and
due to the issues at Campbellton Regional Hospital will have to wait another
five months.
64-year-old Frances Levesque tells Radio Canada her surgery scheduled for
November 28th (today) was cancelled as part of what the hospital called
"extreme measures" to deal with overcrowding.
Levesque who lives in constant pain and has lost use in her left leg
completely was told she may have to wait till April.
Hospital operations are getting back to normal but Levesque says the
situation has effected her mental health.
—-