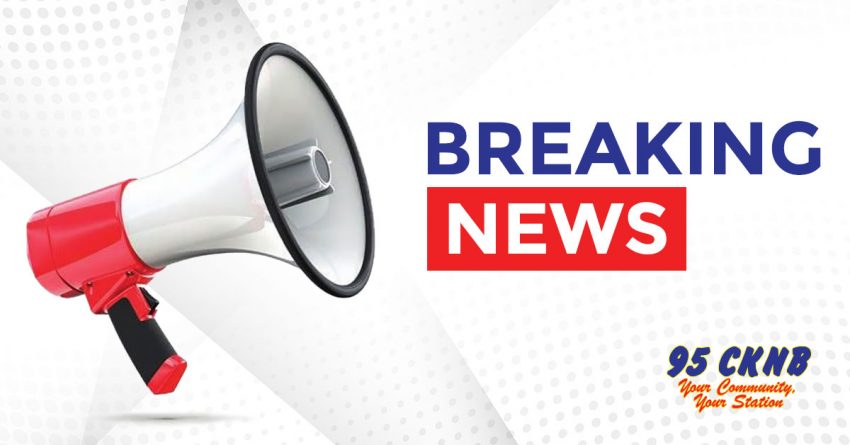 CKNB NEWS UPDATE FRIDAY OCTOBER 30 2020
—-
*CAM-WATER RATES
Water bills in Campbellton are expected to rise between one and three per
cent in the coming year.
Thats less than $20 for the average homeowner.
According to the Tribune … despite a budget surplus .. the city's CAO Manon
Cloutier says the increase is due to an increase in costs, which cannot be
offset by revenues as they are pretty much the same year after year and
difficult to grow without raising the water rates.
Cloutier says they will continue to try and bring any increase down some.
Last year, the city switched its billing procedure to yearly instead of
quarterly.
However, Campbellton residents can still call city hall to arrange for
quarterly payments.
—-
NB/MIR/CAM-Saint-Simon fire
Three people were forced out of their home southeast of Caraquet yesterday
morning.
Three adults escaped unharmed around 5:30am before the flames leveled their
house on a rural road near Saint-Simon.
Canadian Red Cross volunteers have been assisting with emergency lodging and
supplies.
No word on the cause.
By the way, the Red Cross is looking for volunteers to help in situations
like this and other emergencies large and small.
If you would like to volunteer check it out online at
redcross.ca/volunteer.
—-
CAM – MAYOR OBIT
Campbellton is mourning the loss of a former mayor.
The family of Arnold Firlotte confirmed to the Tribune … he passed away on
Monday at the age of 83.
Firlotte served on council for most of the late 70s and early 80s before
becoming mayor in 1983… he is credited as a driving force behind the
Campbellton Regional Memorial Civic Centre.
Also known for his prowess on the ice Firlotte was inducted into the city's
Sports Hall of Fame as both a player and a builder for the Tigers.
—-
CAM – FINANCIAL RECRUITMENT
The Mayor of Atholville says Vitalitie Health will soon be offering financial
incentives to help improve recruitment of healthcare professionals in
Restigouche.
Michel Soucy tells the Tribune …. the Department of Health and Vitalite
agreed that to attract the positions …. money needs to be on the table
because the region is more remote.
Soucy recently informed the Restigouche Regional Service Commission of the
plan saying he was told at a recent meeting with Vitalite which he called
very positive.
Jacques Duclos with the network confirmed … a project is in the works with
bonuses ranging from 5-to-80-thousand-dollars based on the profession.
—-