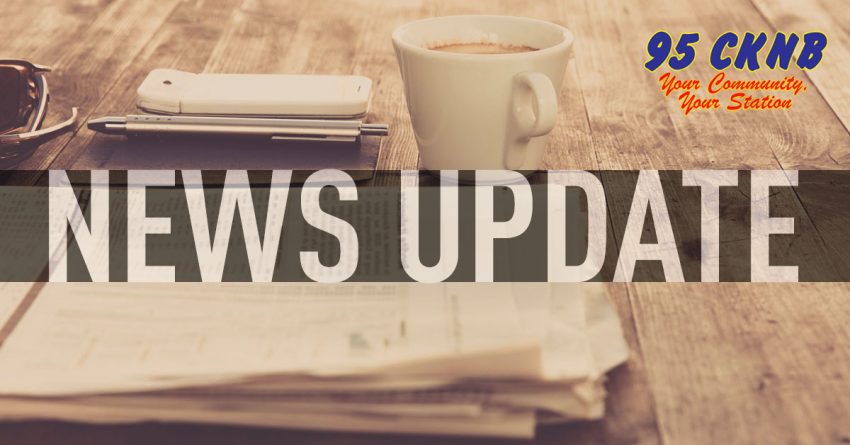 CKNB NEWS UPDATE MONDAY APRIL 22 2019
/NB-Que-Flooding
Flood-weary residents in New Brunswick and Quebec are frantically filling
sand bags to protect their homes.
A heavy snow pack, warm temperatures and rain that is going to continue for a
few more days has filled rivers which are rising rapidly.
There are five major floods in Quebec and the St. John River reached flood
stage in Fredericton on the week and those flood waters are moving down river
towards Saint John today and tomorrow.
About 120 soldiers from CFB Gagetown have been brought in to help carry out
evacuations, fill sand bags and protect infratsurcture. An elderly woman in
Quebec died when he car went into a sinkhole.
——–
NB/MIR-Fatal Rexn
Mayor Adam Lordon said a cloud of sadness hangs over the city. He said his
heart breaks for the teens and their families. And the love and support and
prayers of the entire community are with them.
Education minister Dominic Cardy says his department will be there to provide
the necessary support as people try to come to terms with what has happened.
Grief counsellors were at James M. Hill Memorial High and North and South Esk
Regional High School.
—-
*CAM/NB-SMELTER STRIKE LOOMS
A possible strike is looming at the Glencore Brunswick Smelter in Belledune.
The Times and Transcript reports … the union has voted overwhelmingly in
favour of a walkout by the smelter's 280 steelworkers.
.
United Steelworkers union officials say the vote was held late last week
after the company presented what it called its final offer.
Pensions, benefits and health and safety issues hilight the dispute.
The workers' last contract ran out at the end of February.
—-
SJ-FATHER SENTENCED
A Charlotte County man will spend five months in jail for abusing his
children.
The Telegraph Journal reports …. the man, who cannot be named, was
sentenced this week for actions he apparently thought would toughen up his kids
Judge Marco Cloutie said such actions need to be denounced loudly, and says
he couldn't imagine the humiliation his daughter endured from being wedgied
by her father.
Court also heard the girl had been slapped and choked when she tried to stop
her father from slapping her brother over the way he was washing dishes.
Following his five month sentence, the father will be on probation for a year
and must not be left to care for anyone under the age of 16.
——–
NB/MIR-Hockeyville game
The NHL's most storied franchise will play an exhibitoon game somewhere in
the Miramichi area next fall.
It was announced this week … the Montreal Canadians and Florida Panthers
will face-off against each other on September 18th.
The game is part of the prize for the winning Kraft Hockeyville bid in
Renous.
It's likely the game will be played in a larger venue, possibly in Miramichi. 
Renous will also hold a ssries of events associated with the game, including
alumni visits, hockey clinics, a fan festival and a visit by the Stanley Cup
itself.
—-