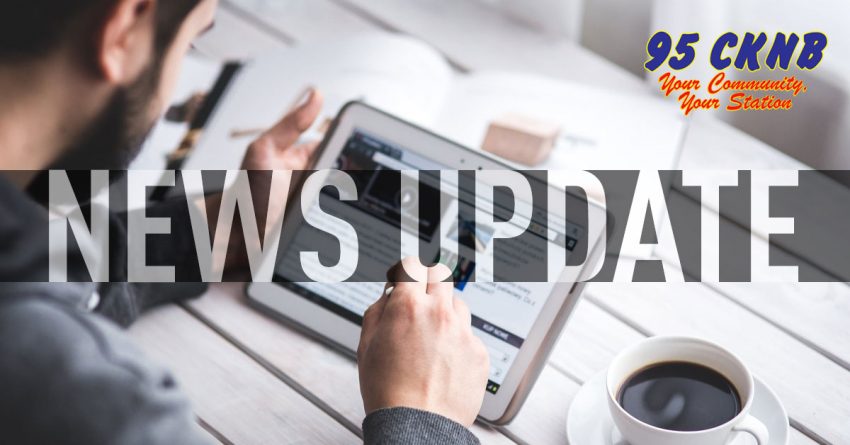 CKNB NEWS UPDATE MONDAY AUGUST 17 2020
—-
CAM/MIR/NB – BOG ACCIDENT
A woman was taken to hospital after an incident at a  mud bog event outside
of Bathurst Saturday afternoon.
RCMP tell CBC the accident took place during the annual Turkey Town Mud Bog
in Clifton after a vehicle left the track. The vehicle ended up swerving into
a crowd of spectators injuring the woman, although the severity of her
injuries are unknown.
Event organizers say they don't have enough information to comment, but say
their thoughts and prayers go out to those involved.
—-
CAM – DAL/CAM TALK
A meeting could be taking place between the councils of Dalhouse and
Campbellton to see how they could cost share and cooperate on various
matters.
Dalhousie Mayor Normand Pelletier tells the Tribune a letter has been sent to
Campbellton council on the matter to see if they can improve operations in
both municipalities.
Pelletier gave some examples in possible areas of waste water treatment,
sports, and fire services saying they should be looking at the
regionalization of a lot of services.
Campbellton Mayor Stephanie Anglehart-Paulin has not responded to the letter
yet.
——–
NB – TEACHERS OKAY
The New Brunswick Teachers' Association says most teachers are pleased with
the provinces back to school plan, although some questions remain.
President Rick Cuming tells CTV to date it appears the plan is better than
that of neighboring provinces, with the reduced class sizes and public health
involvement encouraging.
Cuming does say they continue to get questions about regular class sizes in
middle school which some teachers feel is a gap in the plan.
Education Minister Dominic Cardy is holding information sessions every
Tuesday and Thursday which he says will continue to answer some ongoing
concerns.
—-
NB – COVID UPDATE
The province reported two new cases of COVID-19 yesterday bringing active
cases in the province to 15.
Both cases are in the Moncton area and are related to the international
travel cases announced Saturday… one is under the age of 10 and the other
also young between the age of 10 and 19.
The province also announced a possible flight exposure as the Moncton cases
on Saturday may have been contagious when they traveled from Rome to New
Brunswick via Toronto.
Anyone on Air Canada Flight 89-10 from Toronto to Moncton on August 4th
should monitor for symptoms.
Nationally we added over 850 cases over the weekend and 9026 people have now
died from COVID-19 out of over 122-thousand cases.
——–
NB-Election call set up
We could find out today if we'll be going to the polls this fall.
Premier Blaine Higgs told reporters he would take the weekend to think about
it, after talks with the opposition parties broke down Friday.
The Liberals walked away with Vickers describing the negotiations as having a
gun to our head. He also said forcing a general election during the pandemic
would be absolutely irresponsible.