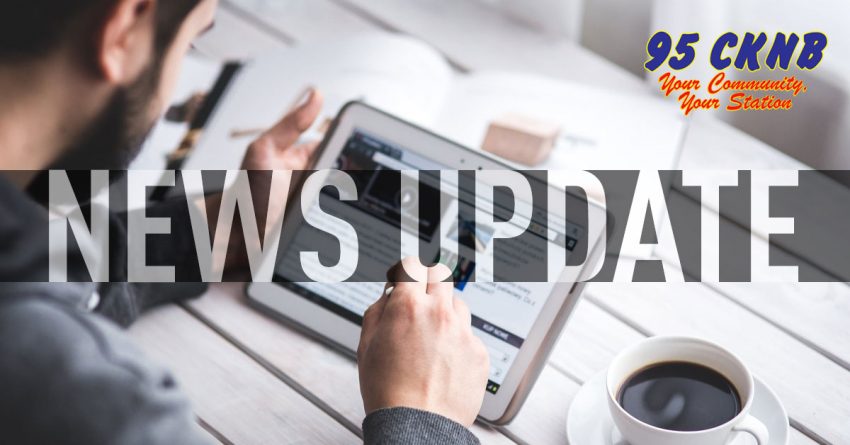 CKNB NEWS UPDATE MONDAY AUGUST 31 2020
—-
CAM – CANDIDATES
Nominations for the provincial election closed on Friday afternoon and the
full slate of candidates in the area has been announced.
In Restigouche West we have PC Louis Berube, Green's Charles Theriault,
Travis Pollock with KISS, and incumbent Liberal Gille LePage.
Cambellton-Dalhousie has Charles Stewart for the Progessive Conservatives,
Marie-Christine Allard for the Greens and incumbent Liberal Guy Arsenault.
In Restigouche-Chaleur Liberal incumbent Daniel Guitard is reoffering, Louis
Robichaud for the Tories, and Marie Larivière for the Greens.
—-
CAM – STABBING NOT GUILTY                       B
A man accused of stabbing his brother in 2018 has been found not guilty in
Campbellton Provincial Court.
According to the Tribune 26-year-old Robert Kaine formerly of Campbellton was
found not guilty following his trial on assault causing bodily harm.
Court heard Kaine picked his brother up from work in October of 2018 and the
brother alleged Kaine started hitting him for no reason and poked him with a
knife.
Kaine said his brother was the instigator and he used the knife to defend
himself. The judge ruled the Crown did not prove its case.
—-
CAM – MOOSE FENCE
The mayor of Tide Head says the state of the moose fence on Route-11 shows
once again that the region is forgotten.
According to the Tribune Randy Hunter was addressing the Restigouche Regional
Service Commission complaining the state of the fence between Glencoe and
Atholville is terrible.
Hunter says there was a temporary fix of propping it up with boards, but it
looks terrible and bushes and trees have not been trimmed back.
The Department of Transportation says they will continue to monitor the fence
until a permanent fix is made and will do routine maintenance as needed.
—-NB – CAMPAIGN SUN WRAP
The second week of the New Brunswick election campaign wrapped up yesterday.
Three party leaders campaigned in the province's northeast yesterday.
Tory leader Blaine Higgs promised more support for the tourism industry,
while Liberal boss Kevin Vickers pledged to bring more people to the province
and boost the economy.
Green Leader David Coon promised to make building a nation-to-nation
relationship with First Nations a priority.
People's Alliance Leader Kris Austin spoke with media pitching the idea of
people voting for his party to prevent the Liberals and PCs from gaining a
majority and weilding what he called unchecked power.
—-
NB – COVID UPDATES
There were no new cases of COVID-19 reported in New Brunswick and the active
case count has dropped to four.
There is one active case in the Saint John region, Fredericton area, Moncton
region, and one in Bathurst.
It was good news across the Atlantic bubble as well with active cases
remaining steady.
Nova Scotia has five, PEI last reported three, and Newfoundland has one.
Nationally we added almost 11-hundred cases on the weekend as we near
128-thousand with 15 virus related deaths surpassing 91-hundred.
—-