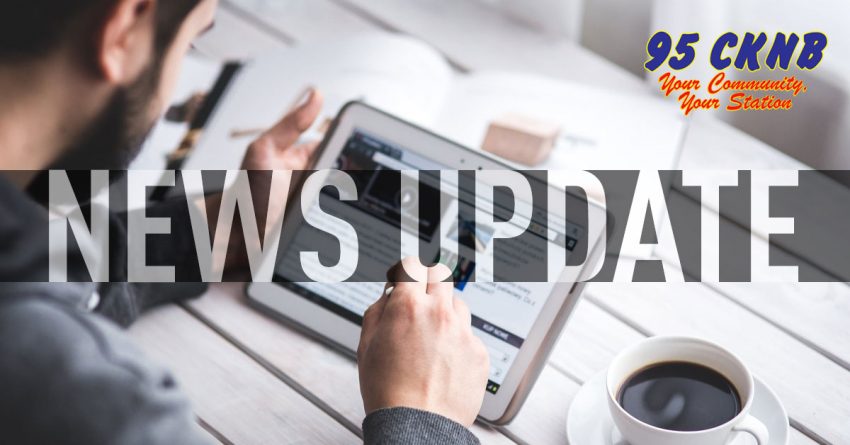 CKNB NEWS UPDATE MONDAY FEBRUARY 24 2020
CAM – SNOWMOBILE FATAL
A 61-year-old man from the Annapolis Valley in Nova Scotia has died after
missing a turn on a snowmobile trail in Bathurst and striking a tree.
RCMP say the collision happened on a trail about 40 kilometres west of
Bathurst Friday night.
The man died at the scene from his injuries… speed and alcohol were not
factors in the crash and the driver was wearing a helmet at the time of the
collision.
RCMP are continuing to investigate.
—-
CAM – NORTHERN STAR
Numbers from the Northern Star campaign are showing a record amount of over
104-thousand-dollars raised for health care in the region.
Of that over 12-thousand was raised here in Restigouche and will to to the
purchase of a stretcher for Electrodiagnostic Department of the Campbellton
Regional Hospital.
Northern Star is in its 15th year and has raised over 1-million-dollars for
heath care in that time.
Chaleur, Restigouche, the Acadian Peninsual, Grand Falls, Saint Quentin and
Sainte-Anne-de-Kent all particpate.
—-
CAM – ZENABIS EXTRACTION
Zenabis Global says its initial run of vape cartridges have sold out and they
will be upping extraction production in Atholville to meet demand.
A release from the cannabis production company says Atholville's Extraction
lab will achieve a capacity of 15-thousand-kiograms annually to meet its
targets.
The company says the vaporizer pods or cartridges fro Pax Labs use
400-kilograms per month.
Zenabis also stated its facility in Stellarton Nova Scotia is expected to
shop cannabis infused sparkling beverages in the second quarter.
——–
NB-CABINET
Premier Blaine Higgs has named two MLA's to fill the cabinet roles that had
been occupied by Robert Gauvin.
He resigned from cabinet last week over his government's planned health care
reforms and now sits as an idependent.
The government says Saint John East MLA Glen Savoie will take over as the
minister responsible for the francophonie; while Riverview MLA Bruce Fitch
will take over as Minister for Tourism, Heritage and Culture.
—-