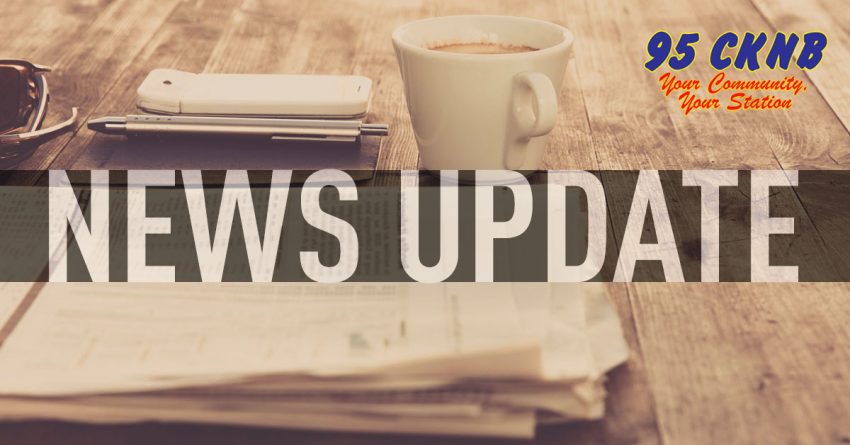 CKNB NEWS UPDATE MONDAY JANUARY 20 2020
—-
CAM/MIR – PENINSULA FIRES
14 people have been displaced after three separate fires on the Acadian
Peninsula last week.
On Saturday a fire in Trudel south of Caraquet forced a man and his elderly
father from their home. The fire was contained to one apartment in a four
unit building.
Cleanup of the large Thursday fire in Shippigan is finished and the 10
residents effected were supposed to be able to return to their home
yesterday.
That fire damaged a two storey building that housed apartments and two
businesses. Another fire on Thursday in Saint-Leolin also displaced an
elderly couple.
—-
CAM – WOMEN'S LEAGUE
Star goalie and Dundee native Marlène Boissonnault says they are fighting for
the game.
The Cornell University standout hockey player tells CBC she has joined the
Professional Women's Hockey Players Association because they need a viable
professional women's league.
Last spring the Canadian Women's Hockey League folded leaving players very
few options professionally.
The group has been hosting games with elite players in hopes of forming a new
league while giving them the competition needed to continue progressing.
—-
CAM – MIDDLE SCHOOL VOLUNTEERS
Campbellton Middle School is reaching out in hopes to get a few more
volunteers.
CMS officials tell the Tribune they are looking for poeple to work during
recess and after school to build healthy adult/student relationships.
They are looking for anyone that wants to share their passion and give some
examples such as checkers, chess, scrapbooking or crafting.
Volunteers will need a criminal record check and protection of pupils policy.
Anyone interested can contact the school.
——–
ALL – SEE THE BOXES
Canada says Tehran must let outside experts examine the black boxes from the
downed Ukrainian passenger plane.
Foreign Affairs Minister Francois-Philippe Champagne says he has conveyed
that message to his Iranian counterpart.
The Iranian official leading the investigation appears to be backtracking on
a pledge to send the flight data recorders abroad for independent analysis.
Iran says its forces accidentally shot the plane down January 8th, killing
all 176 aboard, 57 Canadians among them
—-
ALL-WEA-NL-Storm
As we clean up after the latest snow, we're breathing easy that we didn't get
hit like the St. John's area.
75-90cms or more fell on that part of Newfoundland with another 15 cm on the
way today. The powerful winds pushed up drifts of 15 feet or more.
Canadian troops  have been mobilized to fly there and help in anyway they can
to get rid of the snow and get the city moving again.
Meanwhile the search for a missing 26 year old man resumes at first light.
Joshua Wall was last seen Friday leaving his home and walking through a
wooded area to a friend's home nearby. People in thearea of Roaches Lane were
asked to check sheds and other places on their property where he might have
taken shelter from the storm.
—-
ALL-China-Outbreak-Cda
China is reporting a sharp rise in the number of people affected in a
pneumonia outbreak caused by a new coronavirus, including the first cases in
Beijing. The outbreak started in the city of Wuhan, where a third person has
now died.
Canada has taken measures at some major airports to identify people
travelling from central China who may have flu-like symptoms.
—-