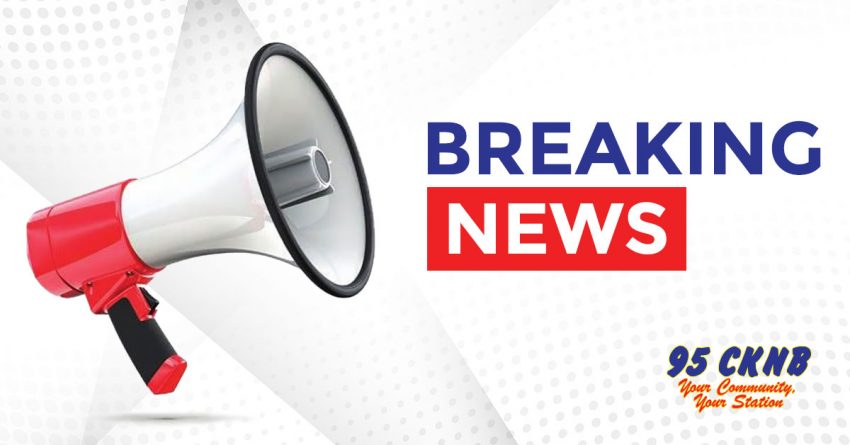 CKNB NEWS UPDATE MONDAY JANUARY 25 2021
—
CAMP/MIR-MARITIME BUS
Theres still hope that Maritime Bus will continue to operate in northern New
Brunswick.
The owner of Maritime Bus Mike Casssidy and Campbellton Mayor Stephanie
Anglehart-Paulin are looking for funding to maintain the bus routes.
According to the Tribune – the company could stop its runs if government
doesn't step in.
Nova Scotia and PEI have said they would assist Maritime Bus. New Brunswick
hasn't made any commitments but Premier Blaine Higgs has said it's possible.
Federal Intergovernmental Affairs Minister Dominic Leblanc also said last
week there could be federal money available.
——–
NB-LIBERAL PRESIDENT
A new executive has been chosen by the New Brunswick Liberal party.
Former MP and Moncton mayor Brian Murphy was selected as the new party
president. Murphy tells Global News the Liberal Party needs to improve
organization, policy and unity and needs to look at new ways to attract young
voters.
There's still no timeline for a leadership convention to replace Kevin
Vickers, who resigned last September, after failing to win a seat in the
election.
—-
NB-New cases
The province reported another 20 cases of COVID-19 yesterday after 17 on
Saturday. They are mostly in the Moncton and Edmundston regions.
That brings the number of active cases up to 334, with five people in
hospital…two in intensive care.
Shannex posted on its website yesterday that two more residents of its Tucker
Hall long term care facility in Saint John had passed away. It also says there
are only five active cases remaining…two residents and three staff
members…after others recovered fro the virus.
The two deaths reported yesterday, however, don't appear to have been
included in the official provincial total which remains at 13 deaths.
—-
MCTN/NB-Protstors arrested
There was a clash between anti-mask protesters and police outside Moncton
City Hall yesterday.
The Times & Transcript witnessed several arrests,including one man who was
led away in handcuffs after struggling with police. Officers also handed out
several tickets.
——–
ALL-CRA complaints
Canada's taxpayers ombuds person says his office has seen a steep spike in
complaints about the Canada Revenue Agency over the past year.
Francois Boileau says the rising volume of complaints shows the need for the
tax agency to improve services ahead of tax season, as many Canadians face
dire financial straits due to the COVID-19 crisis. Boileau is worried the
C-R-A won't be able to meet response-time standards as the calendar ticks
closer to what will likely be a complicated tax season.
—-