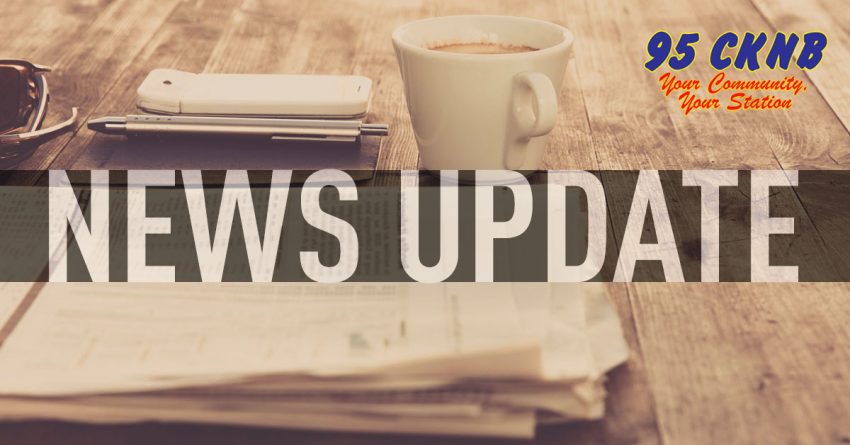 CKNB NEWS UPDATE MONDAY JANUARY 27 2020
—-
CAM – PSYCH FIGHT
The Restigouche Regional Service Commission says it will continue to fight
for the Youth Centre of Excellence psychiatric facility in Campbellton
According to the Tribune the matter came up at the most recent meeting when
reviewing the letter to Health Minister Ted Flemming asking him to reverse
the decision.
There has been no response to the January 6th letter and Balmoral Mayor
Charles Bernard says they must not give up the fight.
The commission plans to set up a meeting with business and elected officials
to put pressure on the government to bring the center idea back to the north.
—-
CAM – STANDOUT BOAT
One of the standout vessels at this weekends Fish Canada Workboat trade show
in Moncton is being built in Dalhousie.
According to CBC… the Pro Cat catamaran is a double hauled composite
32-by-16-foot vessel that hopes to revolutionalize the fishing industry.
Officials with the company say the catamaran provides more stability and
speed with the ability to reach 38-knots.
The company is establishing an assembly line in Dalhousie with plans to hire
up to 50-people when orders ramp up.
—-
NB/MIR/CAM – STREET ATV
All-terrain vehicles are now allowed on some streets in Tracadie.
Drivers will have to follow existing traffic patterns and keep to the right
and like motorcyclists they will have to use hand signals to communicate with
other drivers.
A-T-V federation president Roger Daigle says his group is trying to make a
provincewide provincial trail, which means connecting all the towns and clubs
together.
A number of communities in the province now allow A-T-V's on streets and
Daigle tells CBC he wants to see Moncton, Saint John and Fredericton follow
suit.
——–
ALL-OBIT-Kobe-Bryant
An NBA legend was killed in a helicopter crash in Los Angeles County.
Kobe Bryant and his 13 year old daughter were killed when their helicopter
crashed on a hillside in Calabasas.
A sheriff's official updated the death toll saying nine people were listed on
the manifest, saying all of them died but giving no identities.
Why their helicopter was flying while police helicopters in the area were
grounded because of fog will be a big part of the investigation.
—-
ALL-NL-Storm
Now that the State of Emergency has been lifted, high school students in St.
John's, about 7,000 of them, are scheduled to slog through the snow drifts
and go to school this morning after a week off. 21,000 other elementary and
middle school students will have a few more days to play in the snow before
they have to go back.
The body of a 26-year-old man who went missing at the height of the blizzard
has also been found.
—-
ALL-Cda-Coronavirus
Public health officials are working to find passengers who were on a China
Southern Airlines plane to Toronto last week after learning a patient
diagnosed with Canada's first case of coronavirus showed symptoms during the
flight.
The man in his 50s is in Sunnybrook Hospital, where his condition is listed
as stable.
Canada's chief public health officer, Dr. Theresa Tam,  stresses public
health protocols are working and the risk to the general public is low but
she expects more cases could be imported into Canada in the near-term given
global travel patterns.
Meanwhile China has extended its Lunar New Year holiday three more days to
discourage people from traveling as it tries to contain the spread of a viral
illness that has now caused 80 deaths. Over 2,700 have been confirmed.
—-
ALL-USMCA
Deputy Prime Minister Chrystia Freeland is hoping Parliament can work
together to get the new North American free trade deal ratified.
Freeland has sent a letter to the four Opposition party leaders asking for
their support for the continental trade pact, which has already been ratified
by Mexico and the U-S. That ay be a big ask.
The Conservatives want to study what impact the deal will have while the Bloc
Quebecois and N-D-P have signalled that they're in no rush to finalize the
deal.