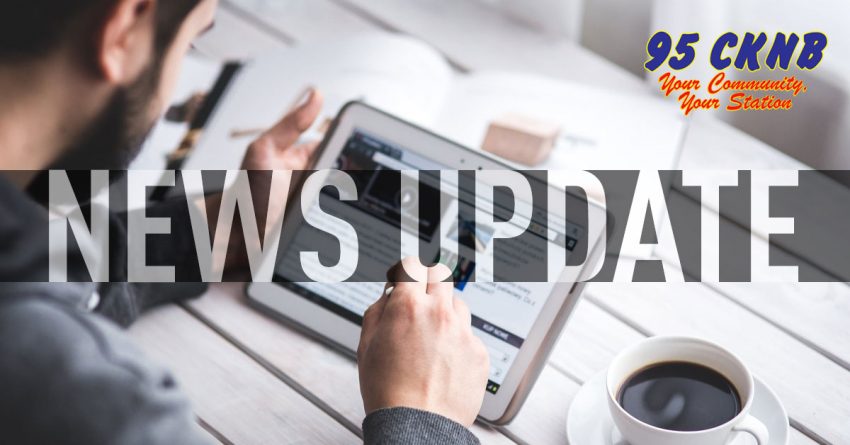 CKNB NEWS UPDATE MONDAY JULY 6 2020
—
CAM – SPLASH PAD
The City of Campbellton is opening the splash-pad today for the summer.
A release on the city's social media says hours will be Monday to Friday 1pm
to 5pm and noon till 5pm on the weekends.
As is expected in our new normal there are some rules in place to help
prevent COVID-19 such as limitations of 16 users at a time and only 30 on
site at anytime.
The washrooms are closed and patrons are advised to no use any areas that are
marked with an 'X'
—-
CAM – RENT-A-CAR
Officials with Enterprise Rent-A-Car on Adam Street in Campbellton aren't
saying if the branch will reopen or if its closed permanently.
According to the Tribune the branch has been serving online bookings out of
the Bathurst location, but that service has stopped after what the company
calls a lack of demand.
Officials with Enterprise say measures for temporarily consolidating
locations to centralized branches have been in effect for months due to
COVID-19.
President of Downtown Campbellton Luc Couturier says they haven't heard if
the location is closing and the company did not respond to direct questions
on if the move was permanent.
——–
NB – BUBBLE VISITORS
The province says more than 17-thousand-500 personal and commercial vehicles
entered New Brunswick on Friday — the first day of the Atlantic bubble.
The government says 77-hundred personal vehicles entered the province via the
Aulac border crossing from Nova Scotia.
Another 15-hundred personal vehicles entered New Brunswick over the
Confederation Bridge from Prince Edward Island.
Long lines at the border due to identification checks continued over the
weekend leading to backups for some essential workers and goods deliveries.
—-
NB – TOURISM VISITS
Tourism Minister Bruce Fitch is hitting the road to visit as many of the
province's attractions to show New Brunswickers the benefits of a staycation.
Fitch who was at Mount Carleton last week tells CBC he hopes to encourage
people to get out and explore their province.
The minister plans to make stops in all the provincial parks after already
visiting Parlee Beach and Kings Landing, with the Fundy Trail Parkway and
Hopewell Rocks on the agenda this week.
The provincial tour is working in conjunction with a 1.2-million-dollar
tourism campaign encouraging people to staycation in New Brunswick.
—-
NB – PEI/COVID
PEI reported five new cases of COVID-19 over the weekend with three on
Saturday and two yesterday.
The Island's Chief Public Health Officer Dr. Heather Morrison says four of
the cases are a cluster that came into contact with a man who travelled to
Nova Scotia from the United States.
Meanwhile, with no new cases reported in New Brunswick over the weekend there
is only one active case remaining in the province.
The last case was reported on June 23rd and was a man in his 50's in the
Moncton region.
Nationally we have surpassed 105-thousand cases and 8,674 people have died
from COVID-19.
—-
NB – FIRST NATIONS MEETING
Over 15 First Nations Chiefs are preparing to meet with Premier Blaine Higgs
on Thursday to further discuss a formal inquiry into the deaths of Chantel
Moore and Rodney Levi.
Saint Mary's Chief Allan Polchies Jr tells CTV the call for a formal,
independent commission of inquiry to investigate the deaths has not changed
from three-weeks ago.
The Premier had floated the idea of a task force to look at implementing
further recommendations from past inquiries over the last 24-year.
Polchies says that is a 'no' and they are very firm on what they are asking
for… saying a task force would not have as much strength and is not going
to cut it.
—-