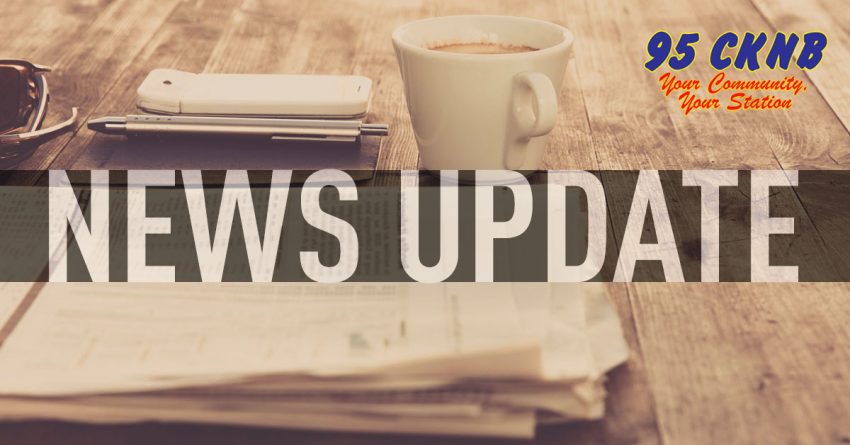 CKNB NEWS UPDATE MONDAY JUNE 3 2019
—-
CAM – LOCAL VOICE IN HALL OF FAME
A local legendary hockey voice is heading to the Maritime Sports Hall of Fame.
Known as the voice of the Calgary Flames before his retirement, Peter Mahar
got his start broadcasting hockey in Dalhousie and Campbellton.
Mahar tells the Tribune he firmly believes that if it weren't for
broadcasting those hockey games in Campbellton and Dalhousie in his early
years, he would not be talking today,
The ceremony takes place on June 19th. Mahar has called over 3100 NHL games
and the 2010 Winter Olympics.
Mahar was inducted into the NHL Hockey Hall of Fame in 2006 as a media
honouree.
—-
CAM – GUILTY OF SEXUAL ASSAULT

A Campbellton man has been found guilty on five sexual assault related
charges.
According to The Tribune, the charges against 67 year old Albert Martin of
Gray Lane included sexual assault, sexual touching of a minor, and sexual
touching while in a position of trust or authority.
The verdict was passed down by the jury in about seven hours after the four
day trial.
Sentencing will take place July 24th.
—-
CAM – OBSTETRICS CLOSED
Vitalite Health Network says the Campbellton Regional Hospital's obstetrics
and pediactric services will be closed for a week in June due to a shortage
of medical resources.
The units will be closed from June 5th to the 12th. Patients will have to
travel to the Chaleur Regional Hospital in Bathurst, but pregnant patients
can still go to Campbellton Regional Hosptial for assessment.
Vitalite says the shut down was necessary after they were unable to find a
substitute doctor.
—-
CAM – PRELIM SET              
The preliminary trial has been set for an Eel River Bar First Nation man
charged in a fatal car crash last August.
29 year old Kirk Labillois (LA-BIL-LAIS), of Ranch Street will be back in
court Oct 1 for the three day prelim reports the Tribune.
Labillois pleaded not guilty back in March to charges of leaving the scene of
an accident involving bodily harm and leaving the scene of an accident
involving death.
RCMP said the head on collision between a pick up truck and honda civic
happened on Route 11 between the Cove Road exit in Eel River Dundee and the
Craig Road exit in Charlo in the early morning of August 3, 2018. The driver
of the truck fled the scene.
The passenger in the civic died at the scene. 
—-
CAM – FIRE IN BELLEDUNE          
A fire in Belledune on Saturday afternoon has left a couple and their two
grandchildren homeless after a fire destroyed their bungalow.
Dan Bedell of the Canadian Red Cross says the family is now staying in a
travel trailer on the River Road property.  The Red Cross is assisting with
food, clothing and other necessities.
No one was injured in the fire.
—-