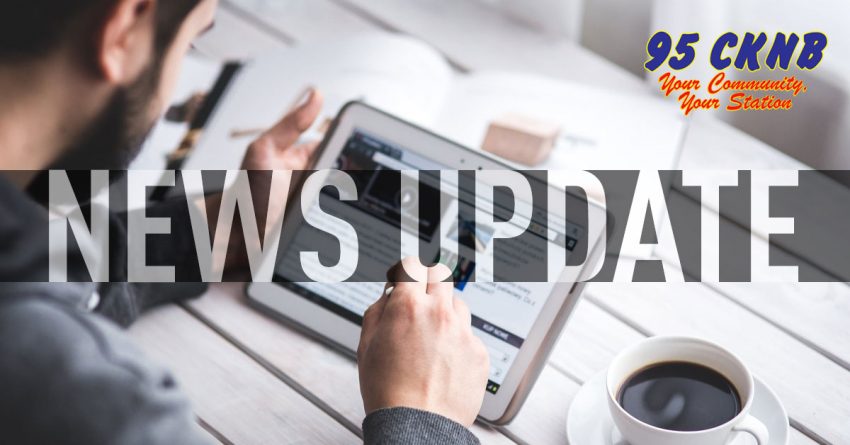 CKNB NEWS UPDATE MONDAY JUNE 8 2020
—-
CAM – SILVER & ZINC
Callinex Mines announced they have found silver, zinc, and lead at the Nash
Creek Project.
The company which also owns the Superjack Deposit near Bathurst said in a
release eight of the 18 test holes alos showed a new silver zone.
Officials say further drilling will now take place to learn the extent of the
deposits with a focus on the silver discovered.
The Vancouver based mining company has been exploring Nash Creek for several
years.
—-
CAM – SAVOIE LEAVING
Eel River Dundee Mayor Denis Savoie will not be running for mayor again… in
fact he is leaving the area for a new job in Moncton.
Savoie tells the Tribune its not something he planned for, but he will be
doing his current job for the Department of Social Development but on a large
scale with more staff.
The mayor says his three children also live in the Moncton area with this
four grandchildren and it will give them a chance to see them growing up.
Eel River Dundee deputy mayor Mario Pelletier will take over when Savoie
leaves in July.
——–
NB – COVID NUMBERS & MASK
The province reported one new case of COVID-19 this weekend… a person above
the age of 90 in Campbellton-Restigouche connected to Manoir de la Vallée in
Athloville.
There are now 15 active cases in New Brunswick… are all in Zone 5. Four
patients are hospitalized with none in ICU.
The province also announced it was walking back on its decision of making
masks mandatory in public buildings.
In a release officials say cabinet reviewed the rule that was to come into
effect tomorrow (TUE) and it was not the intent to place additional
expectations on businesses.
The statement did say masks must be worn if you're in a public space where
social distancing cannot be maintained.
Weekend numbers nationally see over 95-thousand cases and 78-hundred COVID-19
related deaths.
——–
NB-FTN Storm
Powerful thunderstorms ripped through the central part of the province friday
night and saturday, hitting the Fredericton area the hardest.
Streets were flooded by the torrential rains. The wind ripped trees out of
the ground or snapped them like twigs. Power was knocked out for thousands of
people.
Mobile homes were damaged in one park and six tenants of an apartment
biuilding were forced out into the storm when a tree fell on a power line
causing a fire.
No reports of any injuries through it all.
Officials are warning people to still watch out for debris on the streets as
they head to work this morning because it's going to take awhile to clean up
all the damage.
—-
NB – INQUIRY
New Brunswick's solicitor general says he's talking to Maliseet First Nation
chiefs about their call for an inquiry into how the province's justice system
treats Indigenous people.
Carl Urquhart also says a Quebec police review agency will provide an
independent review of how Chantel Moore was shot and killed by police
officers in Edmundston on Thursday.
He says after the results are sent to the public prosecution service and the
Coroner, it will be decided what next steps will be taken.
Police say Moore was shot as Edmundston officers responded to a "wellness"
call and have alleged she was making threats and holding a knife.
—-