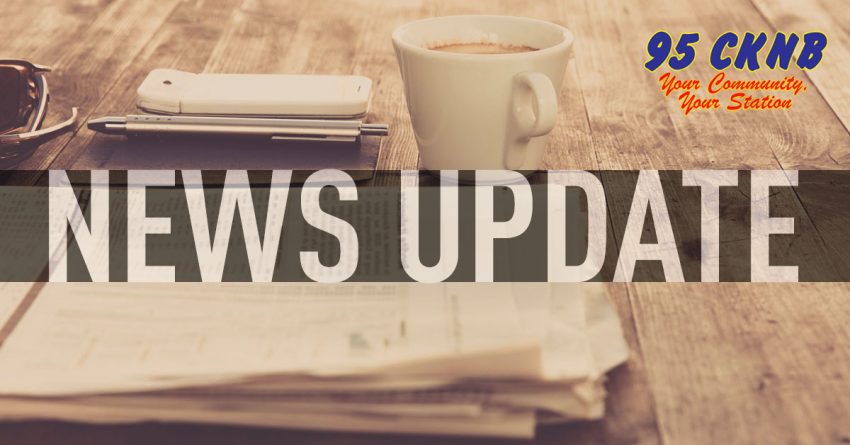 CKNB NEWS UPDATE MONDAY MARCH 4 2019
—-
*NB FISH
The spawning population of striped bass in the Gulf of St. Lawrence plunged
in 2018, ending a run of sustained growth over the past decade, according to
Canada's Department of Fisheries and Oceans.
The average estimate is now about 333,000, down from 900,000 in 2017.
It's suspected that that last few rough winters have something to do with
that.
—-
*NB SLED INCIDENT
New Brunswick firefighters traversed an ice-coated reservoir Sunday afternoon
to rescue a teenage girl who got hurt in a tobogganing accident.
The Musquash Fire Department took a side-by-side rescue vehicle over the East
Branch Reservoir to reach the girl, and then brought her to waiting
paramedics.
She had a lower body injury but was conscious and alert as she was taken to
hospital.
—-
NB-House fires
A family of four jumped from a second floor window to escape trbeir burning
home in Beechwood north of Florenceville early yesterday morning.
The mother, father, two children between 4 and 6 and their pets weren't hurt
when they escaped their home on Route 105. The family is staying with friends
for now and the Red cross is helping with emergency supplies.
No word on the cause but it's believed to have started in the basement.
Woodstock firefighters also had a house fire to deal with later yesterday
morning.
A home near the Woodstock golf course caught fire. No word on any injuries.
* CARBON TAX ADS
The Trudeau Liberals first election-year radio ads will begin airing this
week in Saskatchewan, Manitoba, Ontario and New Brunswick, where conservative
governments have refused to levy their own price on carbon as Ottawa plans to
impose a carbon tax.
The Liberals claim that the ads have been planned for months, long before the
S-N-C-Lavalin affair and allegations of political interference in the justice
system.
However, critics feel that the carbon tax scheme ads are timely for the
Liberals as they seek to "change the channel" on the controversy.
—-
ALL-Meng-Extradition
Huawei executive Meng Wanzhou (MUNG wan-JOH) is now suing the federal
government, Canada Border Services Agency and R-C-M-P. She is alleging she
was detained, searched and interrogated before being told she was under
arrest.
Her lawyers have filed a notice of civil claim in B-C Supreme Court. The suit
alleges that, instead of immediately arresting her, authorities interrogated
Meng under the guise of a routine customs examination and used the
opportunity to compel her to provide evidence and information.
—-
ALL-SCI-SpaceX-Crew-Capsule
The U-S is a big step closer to getting back into the business of launching
astronauts.
A new American-built capsule,  with a test dummy aboard, docked smoothly with
the International Space Station yesterday. The "Dragon" capsule's arrival
marks the first time in eight years that an American-made spacecraft capable
of carrying humans has flown to the orbiting outpost. Space-X hopes to send
two astronauts into space aboard it this summer.