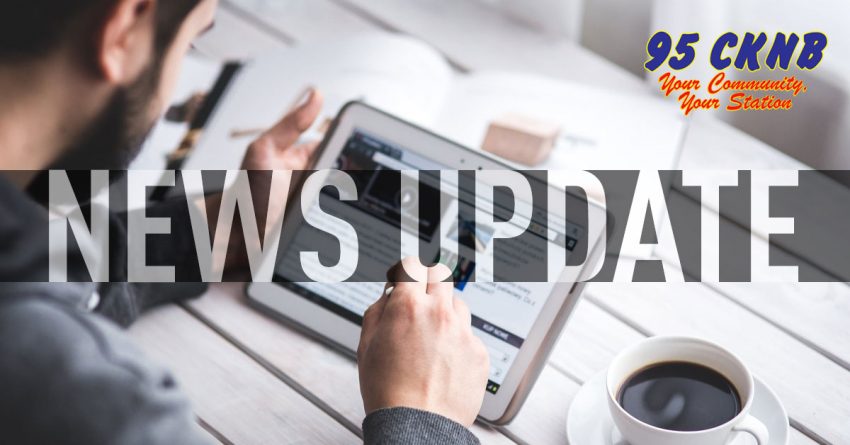 CKNB NEWS UPDATE MONDAY MAY 4 2020
—-
CAM – ZENABIS MEDICAL
Zenabis Global is looking to export pharmaceutical-grade cannabis that was
produced at the Atholville facility.
According to the Tribune the company recently announced it has shipped about
47-kilograms to Malta and are preparing a shipment of 300-kilograms for
Israel.
If the shipment sent to Malta mets quality control measures Zenabis will be
able to sell within the European Union.
Officials say exports of medical cannabis are a great market to pursue as
there are no export markets for recreational brands.
—-
CAM – SUSPICIOUS FIRES
RCMP say the suspicious fires last year are still unsolved with no new
developments.
Fires were reported in Eel River Dundee at the Amigo Takeout, cabin making
businesses, a trucking company, as well as a brand new recycling truck was
burnt.
Fires in Dalhousie and Val d'Amour were also suspicious as well as the
Pik-Quick convenience store building in Campbellton.
Sgt. François Côté tells the Tribune there have been no new leads but are
asking for the public to come forward with any information they may have.
——-
NB – COVID CASES
With no new cases of COVID-19 reported over the weekend New Brunswick is
going into its third week of no new infections.
Premier Blaine Higgs says we have been able to manage a very difficult
situation with positive results so far, and the fact that we are now entering
the third week with no new cases is cause for cautious optimism.
However, Higgs says we must remain diligent as throughout our country and in
neighbouring jurisdictions there are new COVID-19 cases, and deaths, daily,
meaning we must stay on guard until a vaccine is found.
Nationally COVID-19 cases are around 60,000 cases and 3,682 deaths.
—-
NB/MCTN – HILLS MURDER
RCMP have charged a 49-year-old with first degree murder in the death of
43-year-old Tina Tingley-McAleer of Hillsborough.
Police were called to the community southeast of Moncton around 10:20
Saturday morning and found Tingley-McAller's body in a residence on Main
Street.
Shortly after Calvin Andrew Lewis who had been living with the victim was
arrested a few kilometers away from the scene and charged with first degree
murder.
Lewis was remanded and will appear in court this afternoon. An autopsy is
being conducted to determine the exact cause of death.
—-
NB/MCTN – FIRE
A fire in an apartment building in Moncton heavily damaged one-unit and put a
woman out of her home.
The fire on Belmont Street was reported yesterday afternoon around 3:00pm and
no injuries were reported in the blaze.
The Red Cross is assisting the woman with emergency lodging and purchases. No
word on the cause of the fire.
—-
NB/SJ- SHOOTINGS
Saint John Police say two people took themselves to hospital on Sunday
morning after being involved in a shooting.
Sgt. Ramsey Hunt tells CBC they are investigating a shooting that happened by
a residence on Waterloo Street at about 5:30am.
Hunt says there are people that have been taken into custody but would not
say if they were directly involved.
This came after a man was shot in the leg Saturday in Speerville outside of
Woodstock.  RCMP are investigating and say there is no threat to the public.
—-
NB – HOMICIDE
Fredericton Police are investigating a homicide after a man dropped off at
the hospital died from his injuries.
Police say the man was left at Chalmers Hospital just after 4:30 Saturday
morning with gunshot wounds that he later died from.
The vehicle that dropped him off was later found and several people were
taken into custody, but no formal arrests or charges were reported.
Police say they believe it wasn't a random act and the victim was targeted.
—-
NB/MCTN – HUMAN REMAINS
Human remains were discovered Saturday in a wooded area in Lakeville outside
of Moncton.
Police have offered very few details as the investigation is ongoing
including how the body was found.
RCMP say they have not been able to identify the remains as of yet and an
autopsy is being conducted to aid in that process as well as determine the
exact cause of death.
—-
NB/SJ – ATV DEATH
A woman was killed in an ATV accident in East Saint John early yesterday
morning.
Police say they were called to the scene just after 12:30am.
A 31-year-old woman was taken to hospital and later was pronounced dead due
to her injuries.
No details on the cause of the crash were given as police continue to
investigate.
—-