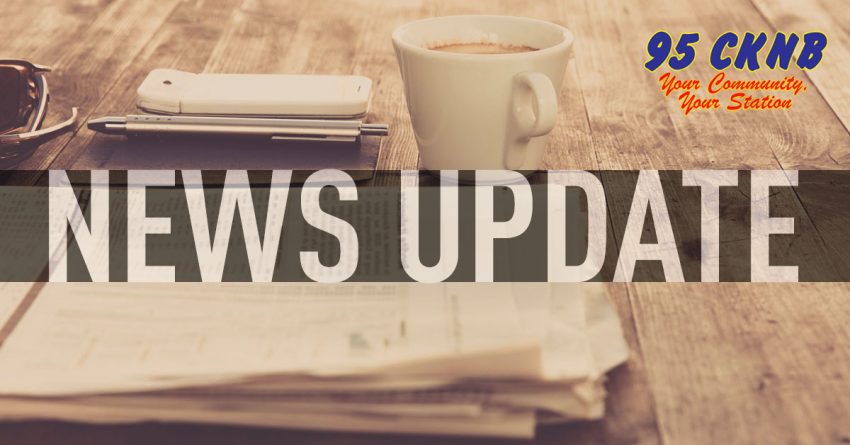 CKNB NEWS UPDATE MONDAY OCTOBER 7 2019
—
*CAM-EEL RIVER FIRE
The RCMP and the fire marshall are investigating a fire that destroyed a
business in Eel River Dundee near Dalhousie.
The Tribune reports .. the Friday morning blaze levelled B. & S. Lavallée
Trucking on Rue Principale.
Eel River Dundee has been hit by four major fires in recent months, including
the destruction of a brand-new recycling truck.
Three of the fires remain unsolved and are suspicious.
No one was hurt in this latest blaze.
—-
*CAM/ALL-MAYORS MEET
Atlantic region mayors met over the weekend in Campbellton.
The Tribune reports .. the growing issue of Air B and B's was front and
centre at this year's Mayors Congress.
Mayor Philip Brown of Charlottetown said his city is facing challenges due to
the proliferation of un-regulated rental services like Airbnb.
He says enforcement and administration of a regulatory bylaw would be
challenging.
Mayor Stephanie Anglehart of Campbellton said … since the city will soon be
bringing in a bylaw for a hotel levy, it could be made to apply to Airbnb
rentals as well.
The mayors all agreed more federal funding is needed to help municipalities
deal with infrastructure repairs.
—-
CAM/MIR/NB-ATV fatal
A 61-year-old man from Saumarez has died after an all-terrain vehicle crash
southwest of Tracadie.
RCMP were called to the crash site Saturday afternoon at the former Tracadie
military range in Leech.
They believe the driver lost control of the ATV on a dirt road and hit a
tree.
They're still investigating.
—-
CAM – NURSING HOME SERVICE
Longtime employee Marc Cayouette has been honored for his 40 years of service
at Dalhousie's Villa Renaissance Nursing Home.
Cayouette tells the Tribune he is very touched by the recognition and says
there is not a single day he regrets in his career.
The ceremony took place on September 27th with a tree planting and
commemorative plaque.
Cayouette says he will still be around as retirement is a big step he's not
ready to take yet.
—-