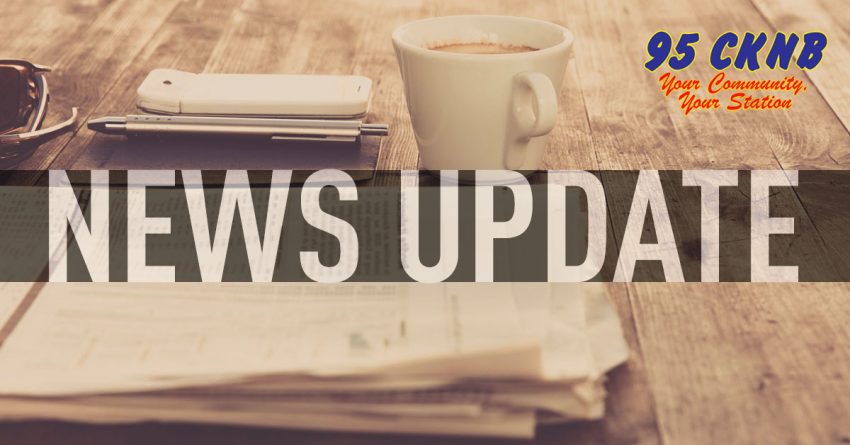 CKNB NEWS UPDATE MONDAY SEPTEMBER 16 2019
—-
CAM – OLD MUSEUM SALE
With the Restigouche Regional Museum all set up in its new home at the old
county courthouse and jail, the town will soon be putting the old spot up for
sale.
According to the Tribune Councillor Jean Robert Hache told council at the
last meeting the building was cleaned out with a few items remaining that
needed to be thrown out.
Once the former location on George Street in Dalhousie is ready to go it will
be listed for sale.
—-
CAM – FRANCOPHONE EDU BUDGET
The north east francophone education council passed its operating budget at
their first meeting in Campbellton earlier last week.
Ghislaine Foulem, chair of the board tells the Tribune the over
115-million-dollar budget is balanced despite the loss that was posted last
year.
The budget contains an amount to be paid back to the province which Foulen
says the board and government had reached an agreement on earlier this year.
The agreement covers terms of repayment for the debt the board accumulated
last year.
—-
CAM – DAL COUNCIL ITEMS
Dalhousie town council will be voting on a couple of long awaited proposals
at tonights meeting.
Both the new amended code of conduct for councillors and a new bylaw on
charging for certain services provided by fire department are on the agenda.
According to the Tribune the new code of conduct represents mainly common
sense items such as acting professional with the public and fellow
councillors as well as certain restrictions on social media posting.
The fire service bylaw will see insurance companies and other suck businesses
charged for reports that take up the chiefs time. It will not be levied
against individuals.
—-
CAM – LOCAL SPORTS
The Junior A Campbellton Tigers got off to a great start last night with a
5-1 win over the Blizzard in Edmunston.
—-