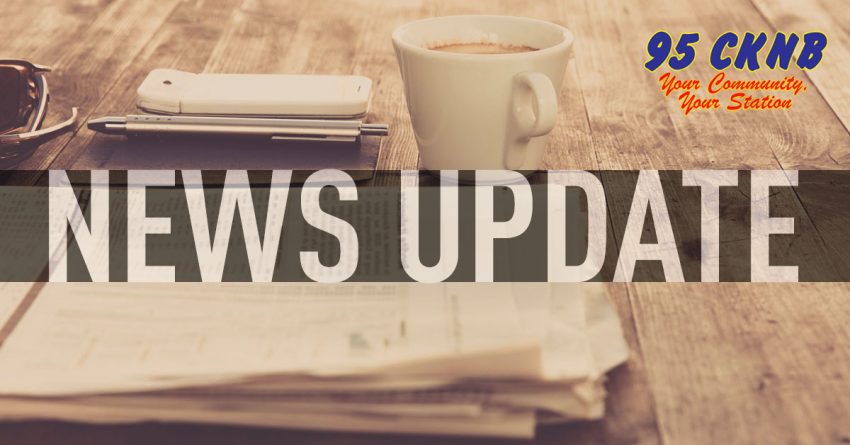 CKNB NEWS UPDATE THURSDAY APRIL 25 2019
—-
*CAM/NB-SMELTER STRIKE
Unionized workers at the Glencore Canada Smelter in Belledune have been
locked out.
The CBC reports .. they voted to strike earlier but when workers arrived at
the site yesterday, they were not allowed in.
The 280 steel workers have been without a contract since February and the
union has been trying to negotiate a new deal for months.
Among the key issues are pensions, benefits, safety representation, and the
union's ability to represent its members.
The Smelter workers are represented by the United Steelworkers.
—-
CAM-BALMORAL MINI HOMES
The Village of Balmoral is looking to expand areas where mini-homes are
allowed.
Balmoral asked the regional service commission to weigh in last week after
receiving a request to place a mini-home on Bernard Street.
The Tribune reports …. that would require a zoning by-law change.
The Service Commission's Planning Committee endorsed the idea and agreed to
go ahead with preparing the necessary zoning changes.
It did however recommend Balmoral council impose certain conditions on such
homes, including how they're placed on lots and required specific site
approval for anyone seeking to place a min-home on a corner lot.
—-
CAM-ELEVATOR RESCUE
Four students had to be rescued after they got trApped in a school elevator
in Campbellton.
The Tribune reports …. the students at Le Galion des Appalaches K-8 school
were trapped in the elevator for about three hours.
Friefighters were called to the school shortly after the lunch hour, but
waited on standby for a technician to arrive from Miramichi.
The school district says its still looking into what caused the incident.
The school, the newest one in the Campbellton area, only opened in January of
2018.
Last February a propane leak at the school forced the evacuation of the
surrounding neighborhood.
—-
CAM-RADIOTHON
CKNB and other local radio stations will be joining forces later this week
for the OUR health Radio Telethon.
95 CKNB, along with CHRQ and CIMS will be broadcasting Thursday from the
lobby of the Campbellton Regional Hospital to raise money for local health
care.
Funds raised this year will be used toward the purchase of cutting edge
medical instruments for the Campbellton Regional Hospital's Ophthamology
Department.
A number of prizes will also be up for grabs, including 100-dollar gift cards
and a pair of I-pads.
More details will be revealed during Thursday's broadCast.
The goal of this year's radiothon is to raise 30-thousand-dollars.
—-