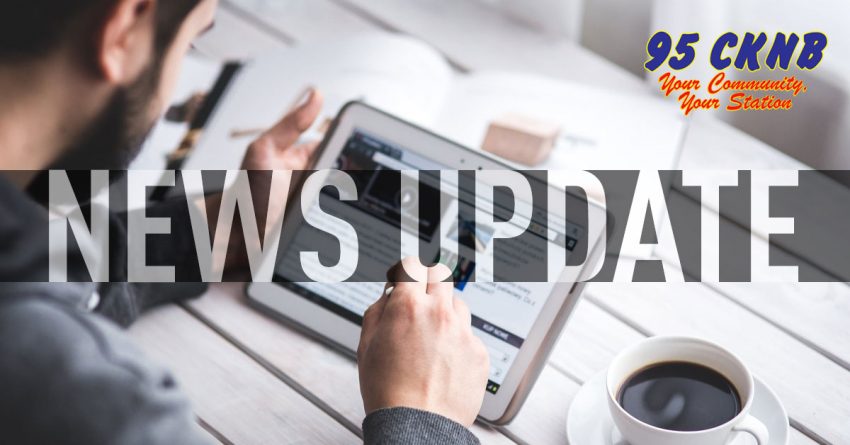 CKNB NEWS UPDATE THURSDAY AUGUST 13 2020
—
CAM – WATER SHUTDOWN
Dalhousie is working to finish repairs on one of its water tanks as it
readies for a temporary shutdown of the pipeline that supplies the town from
the Charlo Dam.
According to the Tribune council was told at a recent committee meeting the
pipeline will need to be shut down in early September for a connection
removal.
The town will have to have enough water in its tanks for the 30-hour
shutdown, but one of the tanks is currently being worked on.
Clerk-treasurer Gilles Legacy said that work should be complete by the end of
August, but citizen will still be advised to limit consumption during that
time.
—-
CAM – MISS UNIVERSE
Campbellton native and pageant star Dominique Doucette says she making a run
at the Miss Universe title.
The 24-year-old human resource advisor that now lives in Quebec tells the
Tribune she's always had a goal of winning the title and now has the
resources and experience to make it happen.
Doucette says she's coming off a five-year break, but now working towards the
Miss Universe Canada title that is needed before advancing to the Miss
Universe pageant.
The accomplished contestant's wins include Miss Salmon Festival 2014. The
Canadian title will be decided October 19th to the 24th in Toronto.
—-
CAM – ROBBERY CHARGES
RCMP say a 26-year-old man has now been charged following a robbery in
Shippagan earlier this month.
On August 3rd a man armed with a knife entered the Needs store on First
Street shortly before midnight and demanded money.
He fled with an undisclosed amount of cash and tobacco. Police were able to
identify the suspect through surveillance video and arrested 26-year-old
Michael Chiasson at a residence in Bathurst on August 7th.
Chiasson was officially charged on Tuesday with robbery and wearing a
disguise with intent. He scheduled to return to court on August 25th to enter
a plea.
—-
CAM/MIR – CARAQUET IDENTIFIED
It didn't take long for Caraquet RCMP to identify two thieves after releasing
images of them on social media yesterday.
On August 7th to males entered the Shoppers Drug Mart located on Boulevard
Saint-Pierre Ouest and stole several electronics including Fitbit watches and
gaming systems.
Police say a third person was waiting outside and the three fled the scene in
a Mazda-3 hatchback.
A few short hours after the images and descriptions were released yesterday
RCMP posted an update saying two suspects have been identified. No word on
arrests or charges.
—-
CAM – BARNABY TOMMIE
The career of Listuguj rugby star Hudson Barnaby will continue close to home
as he will be joining the St Thomas Tommies this year.
The graduate of Sugarloaf Senior High School has played at both the national
and international level at various age groups.
Hudson says the environment at St Thomas is best for him and says the team
has welcomed him with open arms, saying he's ready to commit and give the
team everything he has to offer.
Coach Coffey says Barnaby is a great player with a great attitude.
—-