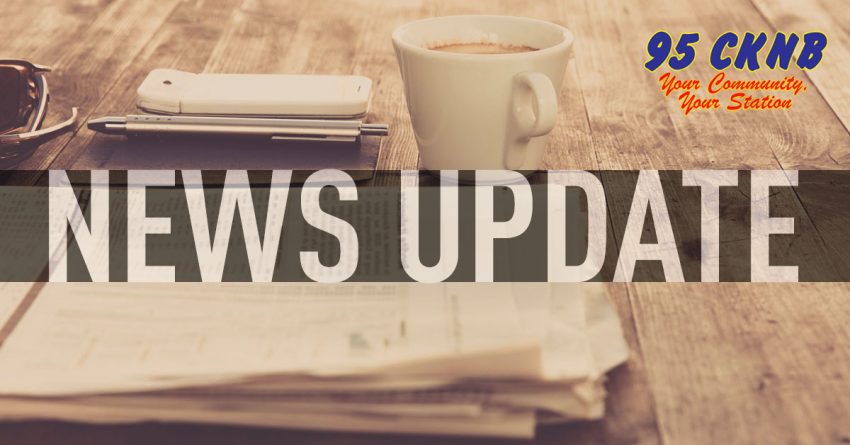 CKNB NEWS UPDATE THURSDAY DECEMBER 12 2019
—-
NB/CAM – YOUTH PSYCH MONEY
Health Minister Ted Flemming says he will make an announcement on the fate of
the unfinished youth psychiatric center in Campbellton soon.
According to CBC Flemming wouldn't go as far as saying the center would be
completed but did say there was 10-million-dollars in the new capital budget
destined for the youth mental health facility.
However… Flemming did say the 10-million would be enought of finish the
center.
The future of the project was called into doubt after the Higgs government
halted construction due to a scathing Ombuds report on a neighboring adult
facility.
—-
NB/CAM – DOG SEIZURE
New Brunswick SPCA Animal Protection Officers have seized 53 dogs from a
registered breeding kennel west of Campbellton.
A release says officers conducted an unannounced check and found dogs
confined in unsanitary conditions and suffering with various medical
conditions.
The 53 dogs are various breeds and ages including puppies. The animals have
been relocated to various shelters around the province for care.
SPCA officials say the investigation is ongoing… no word on charges.
—-
CAM – BUDGET SHORTFALL
Having a shortfall in the budget isn't new to the City of Campbellton and
this year its estimated to be at just over 300-thousand-dollars.
According to the Tribune the Finance and Administration Committee was
presented with the numbers on Tuesdsay night.
The money will be needed to balance an operating budget of a little over
15-million-dollars.
Campbellton already has one of the highest tax rates in the province after an
increase two years ago. Council was in camera so its uknown if a tax increase
to balance the books was talked about.
—-
CAM – DAL GLYPHOSATE
Dalhousie town council says it needs more information before it takes a
position on Glyphosate.
According to the Tribune the controversial pesiticide used on crown lands to
control certain tree breeds came up at the council meeting earlier this week.
Conversation around the table was mixed with Mayor Normand Pelletier stating
he was personally against it, but with others saying more information is
needed.
The Restigouche Regional Service Commission recently stated it would not take
a position on Glyphosate instead leaving it up to individual councils.
—-
CAM – SKATING MEDAL
A member of the Campbellton Figure Skating Club has won a national medal for
the first time in the groups history.
According to the Tribune 12-year-old Malyka (ma-lee-ka) Keeley of Restigouche
won second place in the pre-novice category at the national championships in
Edmonton earlier this month.
After finishing 11th in the short program Keeley stormed back to the silver
medal in the long program.
Keeley is first female New Brunswick skater to win a national medal since
Kelsey McNeil from Chatham got a gold medal in 2008.
—-