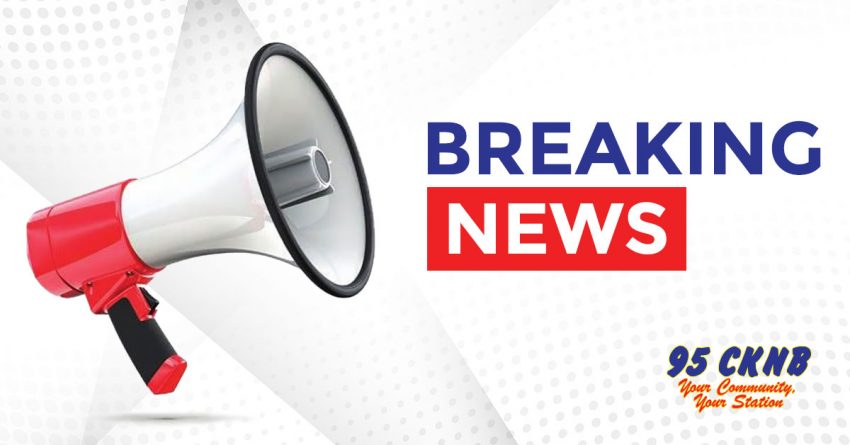 CKNB NEWS UPDATE THURSDAY DECEMBER 17 2020
—
*CAM-COVID BUDGET
Moving money around between budgets means the City of Campbellton will come
out ahead in its Covid-19 related expenses.
At a special meeting of Campbellton council last night (Wednesday), $450,000
was moved into the general capital reserve fund from the 2020 budget because
of an expected surplus from THAT budget.
The Tribune reports … City CAO Manon Cloutier says the expected surplus is
a result of the closure of the Campbellton Regional Memorial Civic Centre in
mid-March (through the autumn), as well as not opening the Restigouche River
Experience Centre last summer.
On top of those areas where money was saved, there were a number of vacant
positions within the city that were not filled and many departments had fewer
staff working for a good portion of the year.
Campbellton recently passed its 2021 budget but that came at the expense of
borrowing more than $250,000 from its reserve fund.
The city will officially release its 2020 audited financial statements next
spring which will show the final numbers,
—-
CAMP-DAL COVID COSTS
Dalhousie has submitted the costs related to covid-19 and found it wasn't hit
as bad as it could have been
The Tribune reports .. Town Clerk-treasurer Gilles Legacy estimates about
$80,000 in loses due to the pandemic, which is typically the towns gross
revenue.
Legacy says half of the loss was from revenue expected from the new
hydroelectric generating turbine.
—-
CAMP-NB SCHOOL THEFT
A New Brunswick high school teacher has been convicted and sentenced for
defrauding the school in Dalhousie
The Tribune reports – Chantal Berthelotte of Charlo, pleaded guilty to the
charge of theft over $5000 and will serve 10 months under house arrest
followed by 14 months of curfew.
She will also have to pay back the money she stole
—-
CAMP-NB LISTUGUJ STUDENTS
Campbellton-Dalhousie MLA and Liberal house leader Guy Arseneault is calling
on the province to allow high school students from Listuguj into New
Brunsiwick when the semester starts
The Tribune reports … students from Listuguj make up almost a third of the
enrollment at Sugarloaf High School.
Because of the rising cases in covid-19 in Quebec students have been barred
from entering the province.
Arseneault is calling on Education Minister Dominic Cardy to find a creative
solution before the semester starts.
—-
CAM-THEFT
The RCMP is seeking the public's help in locating a stolen all-terrain
vehicle from Saint-Quentin
The theft is believed to have happened between 3 p.m. on December 10 and 4
a.m. on December 11 outside a residence on Rue Pelletier.
The vehicle is a camouflage 2018 Can-Am Outlander XT with New Brunswick
licence plate number XZ5 108
Anyone with information or who may have seen the vehicle since December 10,
is asked to contact the RCMP or crimestoppers
—-