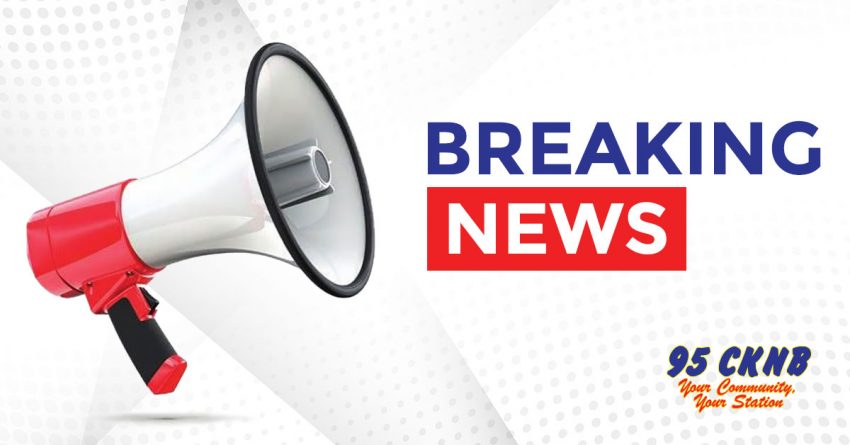 CKNB NEWS UPDATE THURSDAY DECEMBER 31 2020
—
CAMP-ADDICITONS FACILITY
Campbellton Mayor Stephanie Anglehart-Paulin is pushing for a new addiction
treatment center
Ted Flemming, who was Health minister at the time determined the new
provincial Youth Centre of Excellence youth psychiatric building in
Campbellton would be repurposed to an addiction treatment centre and The
youth psychiatric facility would be relocated to Moncton.
other local politicians opposed and for the past year, the Restigouche
Regional Service Commission has been trying reverse the decision.
Health minister Dorothy Shephard made it clear the decision was final In an
interview with the Tribune
The 2021-2022 provincial capital budget provides almost $4M for design and
construction of the new Centre of Excellence in Moncton, and over $9M for
construction of the addiction and rehabilitation centre in Campbellton
—-
CAMP-SCHOOL DELAY
The Mayor of Campbellton is upset over the decision to put a new school in
the area on hold.
Stephanie Anglehart-Paulin told the tribune new schools were announced for
southern New Brunswick in the recent provincial capital budget, but
Campbellton is still waiting for the new Anglophone school, put on hold by
Premier Blaine Higgs when he first came to power in 2018.
The Kindergarten to Grade 8 school was to replace – Tide Head School, Lord
Beaverbrook School, and Campbellton Middle School.
Rather than trying to renovate the existing ones, it would be cheaper to
replace them.
The location was to be north of Sugarloaf Senior High School on the site of
the former Memorial Gardens rink and Rotary Field
the new Campbellton school is fourth, behind two schools planned for
Fredericton and one for Saint John According to a priority list
An estimated cost of $23-million was tabled for the school, with construction
originally to start in 2019, and open in 2020.
—-
CAMP/MON-PUBLIC HEALTH EXEMPTIONS
The Moncton Wildcats were given exemption that allowed them to keep
practicing during a covid-19 outbreak in October even though organized sports
were prohibited
while New Brunswick public health exempted the wildcats the Campbellton
tigers had its request denied.
New Brunswick's chief medical officer of health … Dr. Jennifer Russell …
says Zone 5 (Campbellton region) was at the beginning of its outbreak and had
more cases when the team asked for permission.
Public Health's exemption allowed the Moncton Wildcats to attend practice but
with stipulations including keeping a log of everyone attending.
no other exemptions were given to New Brunswick-based Q-League teams.
The league will resume play in the new year …. as early as Jan. 21
——–
*NB-KILLINGS REPORTS
Reports from a Quebec-based watchdog about police shootings that killed two
Indigenous New Brunswickers should be publicly released…says Green Party
Leader David Coon.
He tells the Telegraph Journal … anytime someone is shot to death in a
police shooting, it's incumbent that that information be provided publicly.
The Quebec watchdog announced last week it had completed its investigations
into the deaths of 26 year old Chantel Moore and 48 year old Rodney Levi.
Moore was killed on June 4 by an Edmundston police officer during a wellness
check at her apartment, and Levi was killed by an RCMP officer on June 12
outside the home of his pastor near Miramichi.
A lawyer for Levi's family, Alisa Lombard … says they are requesting a copy
of the report.
Greens leader David Coon says the Higgs government could consult with New
Brunswick Ombudman Charles Murray about whether any information should be
redacted under the Privacy Act.
—-
NB-HIGGS MOM
Premier Blaine Higgs and his family have something a little extra to
celebrate this New Year's Eve.
The premier's mother, Bertha Murial Higgs, is turning 100 today!
The Premier says he plans to attend a small family celebration to mark the
occasion on Frdiay at her home in Forest City, along the Maine border, where
she lives with the prermier's brother.
Bertha Higgs, who worked as a school teacher, has already received hundreds
of well wishes after her granddaughter Lindsay posted about her 100th birthday
on the premier's Facebook page.
—-