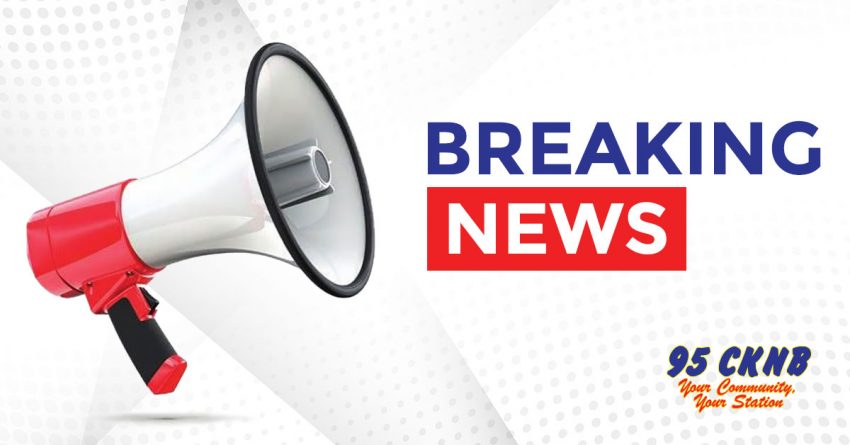 CKNB NEWS UPDATE THURSDAY JANUARY 14 2021
—-
CAMP-BRIDGE REPAIR
More work is coming to the JC Van Horne bridge this summer.
the bridge saw lots of upgrades and repairs in 2020 including waterproofing
and repairs to expansion joints
this year – work will include structural steel strengthening to help
eliminate weight restrictions
Public Services and Procurement Canada tells the Tribune the work is expected
to take 6 months to complete
—-
CAMP-STREET WORK
Work on Dufferin street has been announced
although there's no clear timeline, the work has been made official on Monday.
the street has been on the city's to-do list for a number of years but has
been continuously delayed due to work needing to be done underground
According to the tribune – the work, which will take up most of the summer
will close the street to allow for new pipes to be installed.
the city has a 5 year spending plan including major work to be completed on
to the roads as part of a multi-million dollar project
—-
CAMP-MHL COVID
The Maritime Junior Hockey League has been informed of a player confirmed to
have covid-19
involved is a player on the Campbellton Tigers.
Public Health officials are working with the team to identify anyone who may
have been exposed.
all players and team personnel are now required to get a COVID-19 test.
There's no concern other teams in the league have been in contact as the last
game Campbellton played was mid December
——–
NB  – COVID UPD
A 12th person has died from Covid-19 in New Brunswick.
Shannex Parkland Saint John confirmed a third person died at the long term
care home late Tuesday  after two residents had passed away there earlier in
the day.
(Meanwhile) Public health reported 19 new cases yesterday spread out around
the province with eight in the Edmundston region, five in Saint John, three
in Fredericton and one each in the Moncton, Campbellton and Bathurst regions.
There have also now been confirmed cases in 10 schools since students
returned from the Holidays.
—-
NB-NEW COVID RULES
Lying to Public Health's contact tracers could now result in fines. Those
caught lying or withholding information could receive a minimum $292.50 fine
The Department of Public Safety tells Brunswick News the changes were made in
the latest update to the state of emergency mandatory order.
This comes after Premier Blaine Higgs said some New Brunswickers were being
rude or just outright lying to contact tracers. Also mentioned in the update
is those who have to self isolate will be receiving daily phone calls that
must be answered.
—-