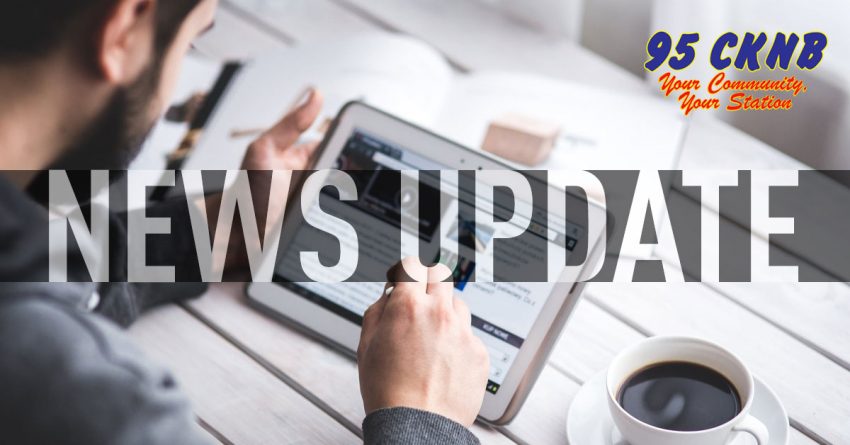 CKNB NEWS UPDATE THURSDAY JANUARY 30 2020
—-
NB/CAM – EMISSIONS PASS
Premier Blaine Higgs says Ottawa giving Martime Iron a pass on emissions for
its proposed pig-iron facility in Belledune will be the absolute decision
maker.
Higgs tells CBC if the federal government recognizes the plant will reduce
emissions globally even while increasing provincially the project will
happen.
The Premier says it was done for a natural gas plant in BC, but there is no
exemption for it on record and Ottawa says there is no mechanism in place to
grant one.
Federal Environment Minister Jonathan Wilkinson didn't offer a lot of hope
saying the province needs to focus on meeting its own goals.
If built the 1.5-billion-dollar plant would become the largest emitter of
greenhouse gases in New Brunswick.
—-
CAM – CATAMARAN LAND
The company behind a revolutionary catamaran fishing boat is looking for land
around the old ferry wharf in Dalhousie to set up shop.
As reported earlier the 32-foot high speed vessel was shown off to great
fanfare last week at the Fish Canada Workboat trade show in Moncton.
Pro Cat Vice-president Michel Pachiaudo says they want to be in Dalhousie so
they can be established on the East Coast and close to a port for shipping
internationally.
Part of the land in question is owned by the Port of Dalhousie but officials
say they may work on a lease deal as the 50 jobs promised by Pro Cat are much
needed in the area.
—-
CAM – PROFESSIONAL PLAN
The Restigouche Regional Service Commission is moving forward with its plan
to hire a person to attract professionals to the region.
Chair and Eel River Dundee Mayor Denis Savoie tells the Tribune says the idea
has been expanded from just seeking health care professionals.
Savoie says the person will help put a committee together to put initiatives
in place to bring in new professionals or bring some back to the region.
The mayor had no timeline on when the person would start but it would be this
year and extend for 18 to 24 months.
—-
CAM – TIDE HEAD NOMINEE
As the province moves closer to municipal elections this spring one more name
can be added to the list of canidates seeking office.
Life long Tide Head resident Cindy Levesque (LA-VECK) has announced her
intention to run for a seat on council in the village.
Levesque has worked at the Royal Bank in Campbellton in various roles for the
past 31-years says she can bring a lot to this new role if elected.
Levesque has been an organizer and volunteer in numerous events in the area
and is excited to take on this new challenge.
—-