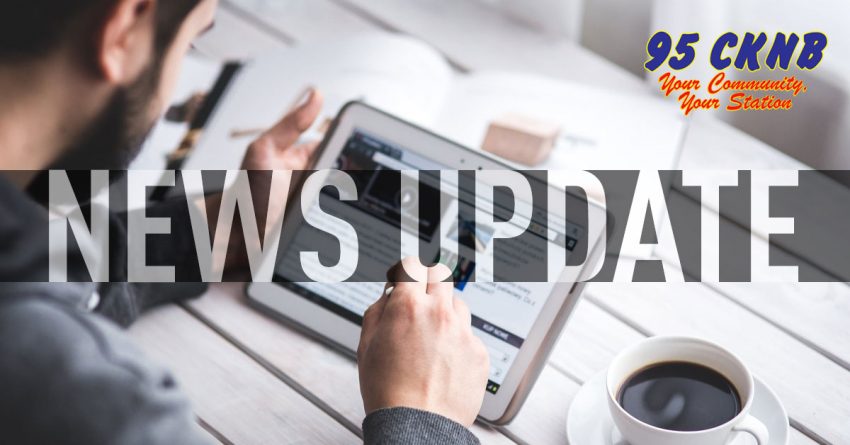 CKNB NEWS UPDATE THURSDAY JULY 16 2020
—-
CAM – MAYOR ON BUBBLE
With increased talk of easing restrictions across the JC Van Horne bridge
Campbellton Mayor Stephanie Anglehart-Paulin says it would be welcome news.
Premier Blaine Higgs said he would talk with public health about including
Listuguj and Pointe-à-la-Croix in a bubble.
Anglehart-Paulin tells the Tribune at this point five-months into the
pandemic without our friends from across the way it would be fantastic news,
second only to no more cases in zone-five.
There has been some reluctance by Higgs fellow Premiers to expand the bubble
with the recent cases announced in New Brunswick and PEI.
—-
CAM – THEFTS
Saint-Quentin RCMP say a 43-year-old man from Shippagan is facing 29-charges
after a rash of vehicle thefts across several communities.
Police say the investigation started following the theft of four-vehicles in
communities including Kedgwick and White's Brook between May 25th and June
16th.
On June 7th mounties spotted one of the vehicles in Saint Quentin and
attempted to stop it deploying a spike belt when the driver failed to stop…
ultimately the driver got away through a field.
On June 16th a similar scenario played out when Bathurst RCMP used a spike
belt to stop another of the stolen vehicles… the driver was arrested this
time.
Eric Guignard is facing 29-charges including two-counts of flight from police
and four counts of possession of stolen property.
—-
CAM/NB – BUBBLE CHILLY
Premier Higgs reiterated they are considering options that would allow border
communities in Gaspe to travel into the province, but his Atlantic colleagues
appear cool to the idea.
Higgs tells CBC the decision to expand the bubble will be based on
assessments of public health risk and did not comment on what would happen if
the other three provinces do not agree to the move.
PEI Premier Dennis King when asked about expanding the bubble said we need
more time living with the Atlantic travel bubble before they will consider or
feel comfortable with expanding it.
A spokesperson for Nova Scotia Premier Stephen McNeils said they would look
at the epidemiology in the days and weeks ahead before making a decision.
—-
CAM – STALKER GUILTY
The Campbellon man accused of stalking a teenage girl has pleaded guilty to
eight charges.
According to the Tribune 24-year-old Morgan Jerome-Legouffe had been sent for
a 30-day psychiatric evaluation and court heard yesterday he was fit to stand
trial.
Jerome-Legouffe then pled guilty to eight counts including criminal
harassment, making pornography available to lure a victim, as well as break
and enter in to the girls home.
He is being held until his next court appearance on August 28th. A
publication ban on certain details is in place to protect the victims
identity.
—-