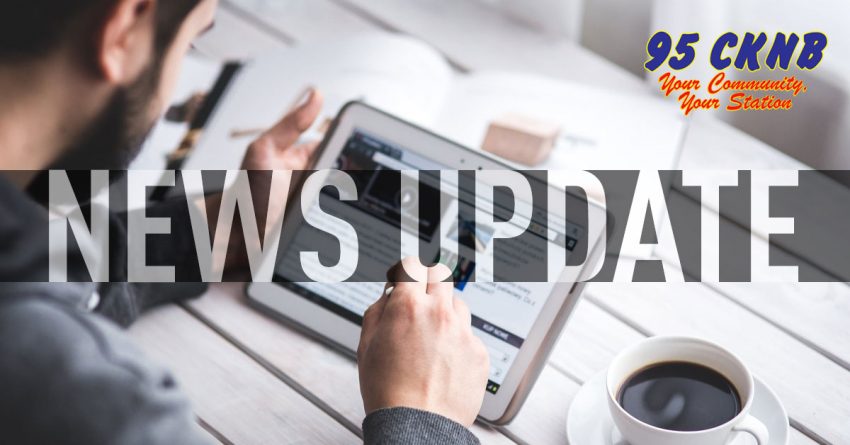 CKNB NEWS UPDATE THURSDAY JULY 23 2020
—-
CAM – COUNCIL NOTES
Campbellton Council met for the first time in-person since the pandemic began
as the Finance and Administration Committee on Monday.
According to the Tribune physical-distancing was observed with seating
arrangements changed and a plastic enclosure was used where six-feet could
not be met.
Business dealt with was mainly routine such as the possible replacement of a
light pole at the Restigouche River Experience Centre and elevator inspections
and maintenance.
With council once again meeting in-person proceedings are no longer being
streamed via the City's social media channels.
—-
CAM – STURGEON
A marine biologist working in Listuguj is taking a closer look at sturgeon
found in the Restigouche River and western Chaleur Bay.
Carol Anne Gillis tells the Tribune there are less than 10-sturgeon caught in
the area each year mainly as by-catch in salmon nets used by the First
Nation's fishers.
Gillis says the species is at risk and the biology isn't well known so she
has asked fishers who land a sturgeon to contact her… so far she has
studied four fish caught this year.
If caught alive Gillis says she takes a length measurement and fin clip only
before releasing, but if the fish has died a full sample collection is
completed.
—-
CAM/NB – OUTBREAK OVER
Public Health has declared the COVID-19 outbreak at Manoir de la Vallée Long
Term Care facility in Atholville officially over.
A press release by the province says its been 28-days or two full COVID-19
incubation periods since the last case in the facility was discovered.
The outbreak resulted in the deaths of two-residents and effected 16 overall
with seven-staff also contracting the virus.
Premier Blaine Higgs has publicly stated the outbreak is linked to a local
doctor who traveled to Quebec without self-isolating on his return.
The doctor in question,  Dr. Jean Robert Ngola has denied that claim and has
demanded an apology from the premier.
—-
CAM – INTERSECTION FIX
It appear something might be done to fix the intersection of Alexander Street
and Val d'Amour Road in Campbellton.
According to the Tribune CAO Manon Cloutier told council she spoke with the
Department of Transportation who said they would allow alterations for the
safety of the intersection and help with the cost.
Several options have been put forward with all but a roundabout being
considered… dealing with pedestrian traffic and designated turning lanes
are on the table with council hoping something can happen by next year.
The often discussed intersection has been the site of routine minor
accidents, but has also seen serious and fatal accidents over the last number
of years.
—-