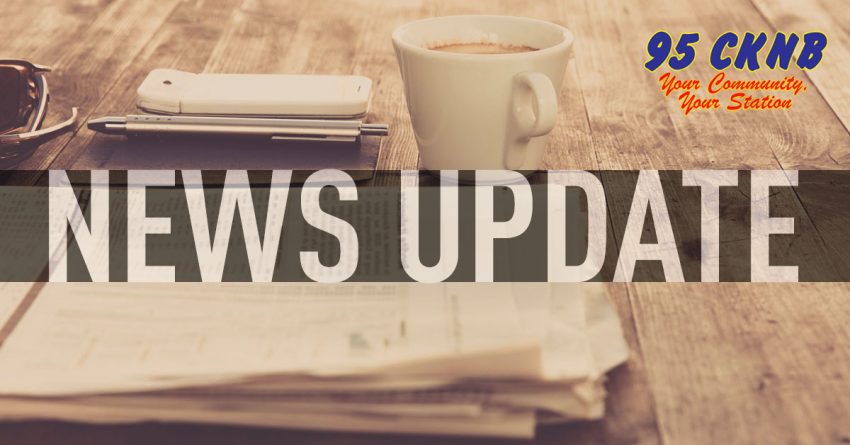 CKNB NEWS UPDATE THURSDAY MARCH 26 2020
—-
CAM – SPCA HELP
The Restigouche County SPCA has closed its doors to the public due to
COVID-19 measures but it still continues to care for and adopt animals.
A release on the groups Facebook page says most services continue but will be
by appointment only as staff will not answer the door to general public.
The shelter is asking for e-transfers for any fees such as adoptions, food
purchases, and much needed donations. Boarding and nail clipping has been
suspended.
Residents can help by making donations, housing strays, and looking at
adopting to free up space for other animals.
—-
CAM – WINE GONE
We can add another major community event to the cancellation list.
The annual Richelieu Wine Fest organized by the Campbellton Richelieu Club is
cancelled.
A statement from the club says the May 2nd event was cancelled following
recommendations by the Richelieu International movement as well as various
levels of government.
Officials says the major fundraiser that aids youth oriented organizations
throughout the Restigouche area will be back in 2021.
—-
CAM – LISTUGUJ CONCERNS
Chief Darcy Gray of Listuguj First Nation says despite earlier concern the
community was being cut off from essential services in New Brunswick
residents will be allowed to access Campbellton.
Gray says in a facebook live video Listujug residents will be able to travel
to Campbellton for groceries, pharmacies, medical appointments, and work.
However Gray does caution that travel should be limited to those reasons with
only one person from each household.
Residents will be asked to produce ID, proof of residence, band card, and a
phone number before crossing into the province.
——–
NB – HIGGS – PROV TRAVEL
New Brunswick is expanding mandatory self isolation to anyone entering the
province.  Premier Blaine Higgs announced the new restrictions in the wake of
the growing number of cases elsewhwere in Canada.
Higgs says screening checkpoints will be in palce at all points of entry,
including the borders with Quebec and Nova Scotia.
There will be some exceptions made for those providing essential services.
Higgs says others will be tracked and followed up with to ensure they are
complying with their mandatory self-isolation.
8 new cases were announced in the province yesterday bringing the total to 26.
Nationally 35 people have died from the virus with another 34-hundred
infected.
—-
NB – PARK USE
Chief medical officer of health Dr. Jennifer Russell says people do not need
to be entirely housebound during restrictions and its okay to use parks and
trails as long as you practice physical-distancing.
However, Russell told reporters the rules are different for those asked to
self-isolate… they have to stay home but can get fresh air by going out on
their deck or lawn.
Provincial and National parks are closed, but some municipal parks remain
open… but it's not recommended to allow children on playground equipment as
its not consistently sanitized.
—-
NB – LIQUOR PRECAUTIONS
NB Liquor and Cannabis NB have ramped up COVID-19 precautions this week.
According to CBC customers will now be screened before entering stores with a
survey that includes questions about travel history and possible symptoms.
If someone answers yes to any of the four questions they will not be allowed
access to the stores… staff will also be self-screening before starting
their shifts.
The amount of customers allowed into the stores has also been limited,
refunds are not being accepted at this time, and plexiglass shields are being
installed at all cash registers.
—-
NB – FLOOD PREP
New Brunswick Premier Blaine Higgs says the province will be able to handle
any spring flooding that might occur during the COVID-crisis.
Higgs says melting conditions have been typical for March and he hopes that
continues.
But he says he's spoken to the commander at Canadian Forces Base Gagetown to
see if the military would be available to help if necessary.
The premier says he was very pleased with the military's help during severe
flooding along the St. John River last year — but hopes it won't be needed
this year
—-