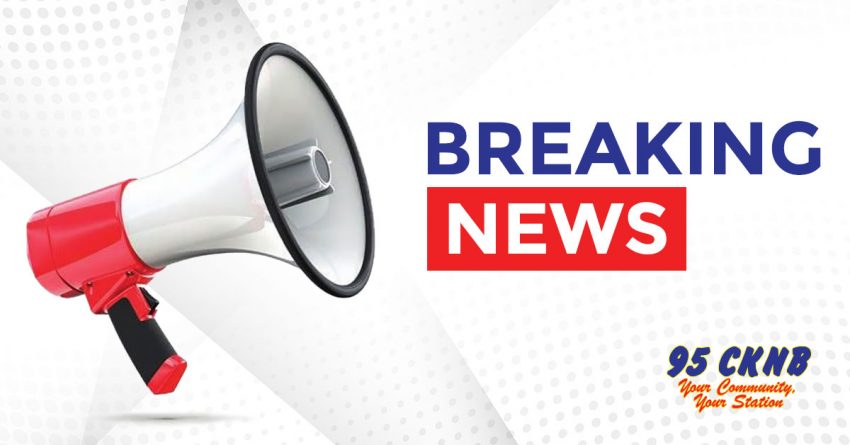 CKNB NEWS UPDATE THURSDAY NOVEMBER 26 2020
—
CAM/NB – LUMBERJACK INQUEST
An inquest is underway looking at the death of a lumberjack in Saint-Quentin
in 2018.
According to CBC Mario Roy was killed when a tree fell and struck him while
he was working for maple syrup company TDG Somers.
The inquest called by coroner Jerome Ouelette started in Edmundston this week
and will look at what… if any safety protocols were violated leading to the
accident.
Roy's family says they hope recommendations that come out of the forum will
lead to stricter guidelines in the industry.
—-
MIR/CAM – COCAINE SENTENCE
A 35-year-old man on the Acadian Peninsula has been sentenced to two years
in prison after pleading guilty to trafficking cocaine.
RCMP say Harry Arsenault of Rang-Saint-Georges was charged in connection with
an investigation that began when police seized drugs from a home in that
community in December of 2018.
That eventually led to search warrants being executed this August at two
other homes on Route 135 – where police encountered fortified doors, cocaine
and significant quantities of both Canadian and US currency.
—-
CAM – LIBRARY DONATIONS
The Campbellton Centennial Library says a recent drive to help with the
Restigouche County Volunteer Action Association's Christmas baskets was a
success.
A social media post by the library says thanks to the generous donations over
35 children will receive books and a holiday craft this year.
You can also help out this Sunday afternoon as Mark hosts this year's edition
of the RCVAA Christmas Radio-thon from 12:00 to 5:00.
All proceeds go to those in need during the holiday season in Restigouche.
—-
CAM – BUDGET UPD
The budget shortfall in Cambpellton won't be as bad as originaly thought as
council struggled with revenue shortages caused by COVID-19.
According to the Tribune CAO Manon Cloutier said they were able to trim the
projected shortfall to 260-thousand-dollars from the first projections of
650-thousand.
The money will be coming out of the city's reserve funds as council decided
it was best to leave tax rates and water bills as is, considering the
financial effects of the pandemic on residents.
The budget was made official by council on Tuesday… its the third year in a
row there has been no tax increase.
——–
SJ/NB – AIM EXPLOSION
A large explosion yesterday evening at the AIM metal recycling plant in Saint
John Harbour scared residents and caused an immediate reaction from the
mayor.
According to CBC residents reported rattling windows and shaking condos with
some calling it the most significant explosion in some time… there have
been many over the years.
Mayor Don Darling took to Twitter to say enough is enough and said he feels
the facility is not following its approval to operate without impacting
people's lives.
The company has not made comment on what caused the latest explosion, but no
injuries were reported. The Department of Environment says it will be
following up.
—-