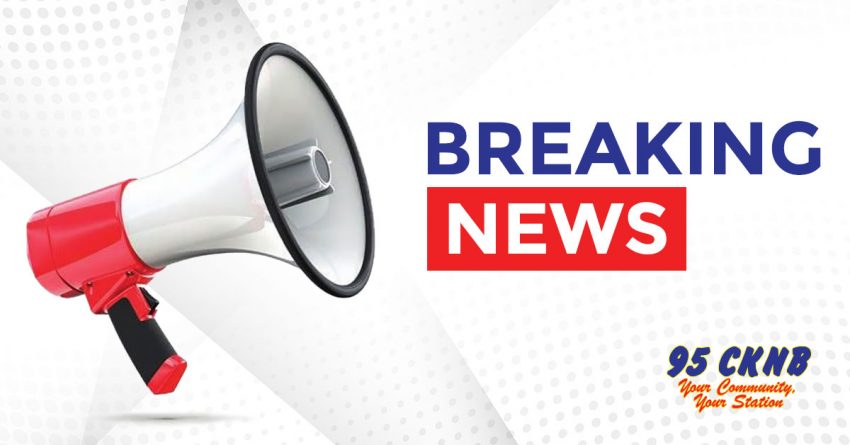 CKNB NEWS UPDATE THURSDAY OCTOBER 1 2020
—-
NB-DAL LETTER
The Dalhousie Faculty Association is investigating a university email about
the Mi'kmaq lobster fishery as a possible violation of academic freedom.
It says the email to faculty, students and staff warned that negative
comments about Indigenous communities and their right to a livelihood would
not reflect the school's core values.
The Canadian Association of University Teachers says the letter is ambiguous
and isn't clear about the difference between legitimate criticism and
outright discrimination.
It comes amid rising tensions with non-Indigenous commercial fishers over an
off-season livelihood fishery launched by the Mi'kmaq in St. Marys Bay.
—-
CAM-PATIENT RESTRICTIONS
The VITALITE Health Network is implementing new restrictions for
out-of-province patients.
The Health network says any cross border patients using their facilities,
with the exception of those from Point-a-la-Croix and Listuguj, will be
required to comply with Covid-19 prevention measures.
That includes staying in isolation in Vitalite facilities, postponing all non
urgent surgeries and appointments, and a ban on visitors except in end of
life circumstances.
Vitalite says other measures may also be introduced.
The restrictions will mostly effect the high number of Quebec patients who
seek care at the Campbellton Regional Hospital.
—-
CAM-DOC WALK CANCELLED
The Friends of the Healthcare Foudnation in Campbellton have annoucned the
cancellation of the 8th annual Doctor's Walk.
Organizers say Covid-19 has forced the cancellation of the fundrasing event.
Jean-Luc Landry, the Executive Director of the Foundation is ecnouraging
supoorters to still give what they can – and says donations can be made by
mail, e-tranfser, phone or online.
Information on how to do that can be found at
friends-of-health-care-foundation-dot-ca.
——–
NB/MON/MIR – DERAIL REPORT
The Transportation Safety Board says a corroded rail caused the derailment of
a Via Rail passenger train last year almost halfway between Moncton and
Miramichi.
The independent agency says its investigation of the April 2019 derailment
found two passenger cars jumped the track near Coal Branch as the train was
travelling at 95kph. It found the rails there had corroded to the point where
they could no longer handle the weight of the train.
Three passengers on board the VIA's Ocean were treated for minor injuries.
The board also says it's concerned by the lack of requirements to assess rail
corrosion at railway crossings, where the rails are difficult to see.
—-
NB-Wind storm power
Tens of thousands of people lost their power in the wind storm yesterday.
At the peak, over 22,000 customers were left in the dark, mainly along the
Saint John River and Kennebecasis Valleys with clusters in Southeastern New
Brunswick, the Miramichi region, Restigouche County and other areas
There are still a few thousand waking up with no lights this morning.
—-