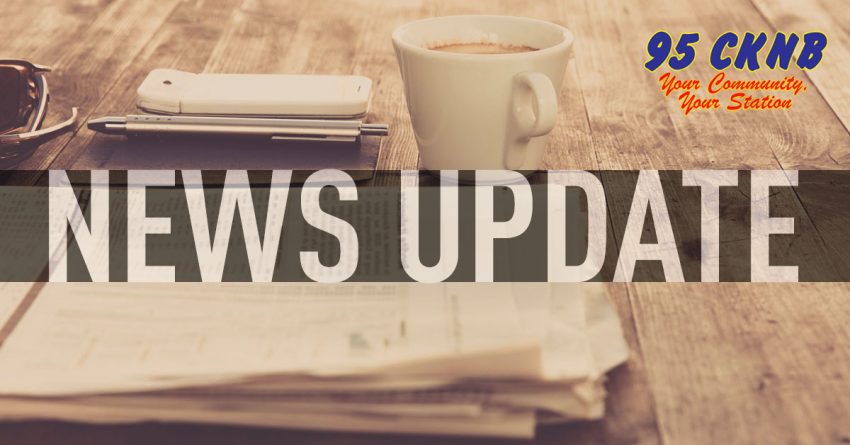 CKNB NEWS UPDATE THURSDAY OCTOBER 17 2019
—-
CAM – POLICE HEARING
An arbitration hearing started yesterday that will consider a recommendation
to dismiss two Bathurst police officers involved in the shooting death of an
innocent man in January, 2015
Fifty-one-year-old Michel Vienneau was killed when the officers tried to
arrest him based on a false tip he was carrying drugs in the Via Rail parking
lot.
Criminal charges against the two officers were previously dismissed,
The hearing to determine if constables Patrick Bulger and Mathieu Boudreau
will be dismissed is scheduled to last eight days.
—-
CAM/NB – GOLD IN THEM-THERE HILLS
A Quebec based exploration company has announced they've discovered gold near
Campbellton.
X-Terra resources says samples taken from it's Grog property, about 40
kilometers south west of Campbellton, have yielded between 2.2 and 3.7 grams
of gold per tonne.
X-Terra President Michael Ferriera tells the Times and Transcript the
discovery is promising but they've yet to determine if there is enough volume
overall or to make the site worth-while for mining.
If feasible rights would be sold to another company to mine and deal with any
environmental concerns including low levels of arsenic discovered.
—-
CAM – MURDER TRIAL CHANGE
The trial date of a man charged with killing his mother and burning her house
down was changed on Tuesday.
According to the Tribune, both the crown and defence for 42-year-old Charles
Alex Maltais felt the September 2020 court date was too far away.
Justice Larry Landry in Campbellton Court changed the date of the six-week
judge and jury trial to June 8th.
Police laid the charges in connection to the October 2016 homicide of Maltais
71-year-old mother Lucille Maltais and subsequent burning of her home outside
Atholville.
—-
CAM – TIGERS STORE
It might be a dream come true for fans of the Campbellton Junior A Tigers.
A new store dedicated to the hometown heroes has opened in the Campbellton
Regional Memorial Civic Centre.
According to the Tribune over a thousand people stopped by at the Tiger's
home opener to check out the aptly named Tigers Boutique.
The booster club who runs the store says it will be open an hour before games
and hope during some Civic Center events, and weekends during minor hockey.
—-