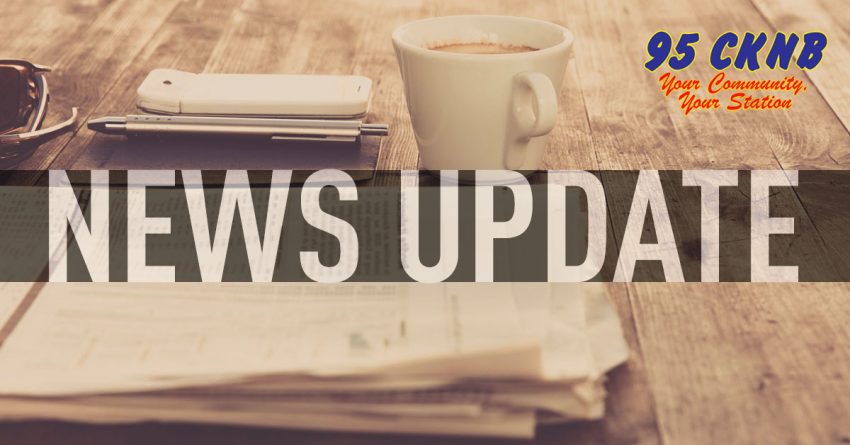 CKNB NEWS UPDATE THURSDAY OCTOBER 3 2019
—-
CAM – HELO ARSON
The RCMP have issued a renewed call for information in the arson of
helicopter west of Campbellton nearly a decade ago.
On August 24, 2010, Police and firefighters responded to the blaze off Route
17 in Menneval.
Police say a helicopter parked on the ground had been deliberately set on
fire.
No one was hurt but the helicopter, worth hundreds of thousands of dollars,
was destroyed in the blaze.
A reward of up to 12-thousand-dollars is now being offered for information
leading to the arrest of those responsible.
—-
CAM – HOSPITAL SPACE
The Restigouche Hospital Centre in Campbellton has lots of empty space as it
changes and becomes more efficient.
According to the Tribune the center was opened in 2015 with 140 beds and
multiple psychiatric programs including a downtown shop like setting and
apartment style housing.
In the four short years since its opening two wards have closed as
programming emphasis has changed to reduce stays for patients.
It's a positive outcome that was listed as a priority in Ombudsman Charles
Murray's scathing report listing several deficiences at the hospital.
Gilles Lanteigne, CEO of Vitalité Health says they are working with
government to develop programming to fill the vacant areas.
—-
CAM – FISHING RIGHTS
The announcement that Listuguj First Nation will be selling some of its fall
lobster catch without DFO permission has been met with some resistance.
Chief Darcy Gray tells Radio Canada he understands the concern but the
community has been fishing in the fall for years and there is enough
resources for everyone.
The Maritime Fishermen's Union said in a release earlier it had grave
concerns the unlicensed fishery would hurt the sustainability of lobster in
the region.
Gray says they have developed a stewardship plan that is very strict and the
fears are unfounded.
—-
CAM – IQUIRY WAVED
An Eel River Bar First Nation man has waived his rights to a preliminary
inquiry in relation to a fatal accident in August of last year.
According to the Tribune 30-year-old Kirk Labillois was in court Tuesday and
elected to proceed directly to trial.
He had previously plead not guilty to charges of leaving the scene of an
accident involving bodily harm and leaving the scene of an accident involving
death.
RCMP allege Labillois was driving a pickup that crossed the center line on
Route 11 in Charlo hitting a car head on killing the driver and injuring the
passenger… then fleeing the scene.
A trial date will be set on November 4th.
—-