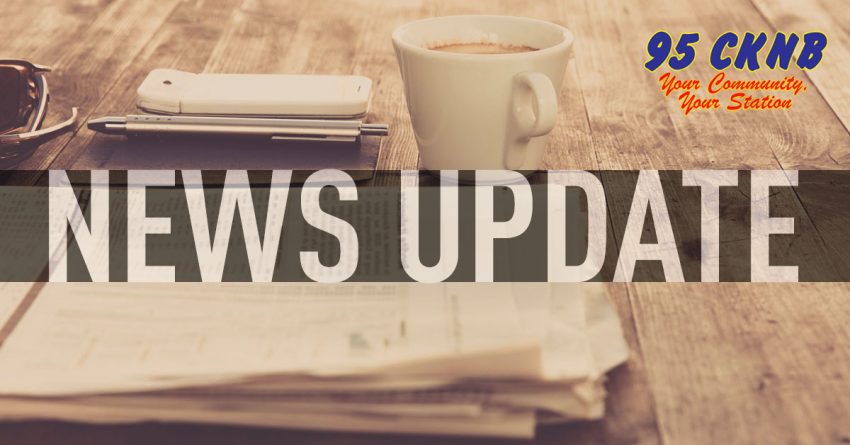 CKNB NEWS UPDATE TUESDAY APRIL 16 2019
—-
CAM-VOLUNTEER TAXI
A Volunteer based Taxi Service in Restigouche County is expanding. 
Restigouche Community Transport was launched in early 2018 to serve eastern
areas of the county.
Co-Oridinater Chantal Bernard tells CBC …. they now plan to expand to
Western Restigouche, with service in Kedgewick, Saint Quentin and elsewhere.
Bernard says most clients are seniors and low income residents who need a way
to get to and from doctors apppointments, pharmacies, banks, grocery stores
and even school.
The service charges clients a flat 10-dollar fee to register and then
35-cents per kilomter.
Volunteer Drivers are simply paid for the milage. 
The service now has 40 volunteer drivers but are still looking for more.
——–
NB-Higgs on carbon tax
The Higgs government is intervening in major court battles that are now
underway in Ontario and Saskatchewan. Those two provinces are challenging the
Trudeau Government's carbon tax as unconstitutional.
Premier Higgs told Brunswick News his government has intervenor status in
these cases and government lawyers are in the courtrooms as well.
How those court fights are decided will determine what his government does
next…but he has said there will be a legal challenge from New Brunswick.
—-
NB-Nurses complain
The New Brunswick Nurses Union says the province is in dire need of more
nurses…but the Higgs government has cut two programsx to train more.
Union president Paula Doucet told CBC she was shocked when she learned the
government is cutting funding to programs at the Universite de  Moncton and
UNB. the University of New Brunswick. Doucet called the cuts "an attack" on
her profession…and that the nurses union needs to be part of the solution.
Post-Secondary Education Minister Trevor Holder cut nearly $9 million, saying
he couldn't understand why seats in the training program were going empty
when there were waiting lists of people wanting to get into them.
—-
NB-River-Optimism
Officials say this year's river melt pattern is radically different from last
year's rush of water that caused record flooding.
Geoffrey Downey of the Public Safety Department says the St. John River melt
has been steady and slow due to a gradual shift of temperatures — unlike
last year's quick flip to very warm weather. Downey says all communities are
forecasted now to remain above the river waters for the next three days
despite the rain. But he warns that if temperatures were to jump next week,
the risk of flooding could quickly rise.
——–
ALL-Notre Dame
French President Emmanuel Macron has promised to rebuild Notre Dame Cathedral
and says he is seeking international help to restore the Paris landmark after
it sustained major damage in a fire yesterday.
Macron said a national fundraising campaign to restore Notre Dame will be
launched today and he called on the world's "greatest talents" to help. The
French leader credited the courage and "great professionalism" of
firefighters with sparing Notre Dame's facade and two landmark towers from
being destroyed.
Meantime, the Paris prosecutors' office says investigators are treating the
blaze as an accident.
—-