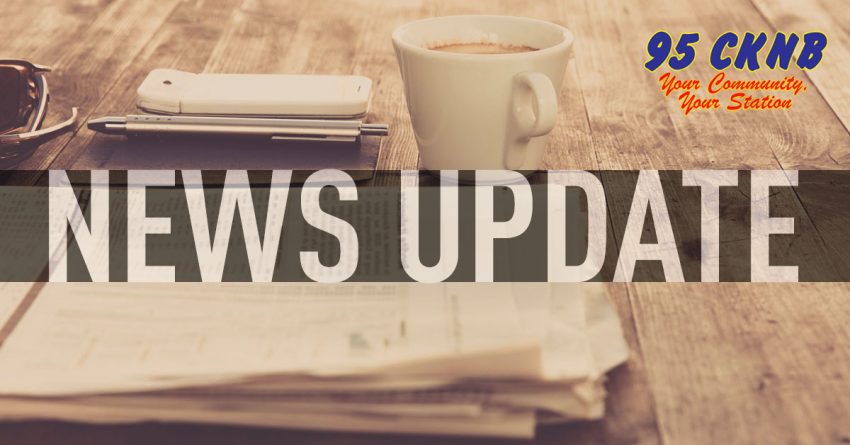 CKNB NEWS UPDATE TUESDAY AUGUST 13 2019
—-
CAM – NO SHORT TRAINS
Initial plans to have train runs between Campbellton and Moncton have been
put on the shelf for now.
Via Rail tells the Tribune …. they never got the self-propelled diesel
equipment in testing phase as planned and do not anticipate any changes to
the services they offer in the East.
Via also says infrastructure upgrades would have to be done to get the trains
to the speeds on most tracks that would be required to make the service
attractive to customers.
Ted Bartlett of Transport Action Atlantic isn't surprised by the decision and
says Via should work to get the Ocean run to Montreal back to six days a week
as opposed to the current three.
—-
CAM   DAL HALL OF FAME
The Dalhousie Sports Hall of Fame has announced its class of 2019.
The four new inductees are former beloved high school teacher Rene Fecteau
and longtime figure skating coach Giselle Giroux in the builders
Category…
Eddie Guitard for Induction with Distinction; and Ron Morin in the Athlete's
Category.
All four will join the Dalhousie Hall of Fame During an induction ceremony to
be held at the Recreaplex on October 26th
—-
CAM – NATIONAL HIGHLAND GAMES
Campbellton's Mike Miller will be competing in the National Highland Games
representing New Brunswick.
Miller tells the Tribune he's able to attend the October event in Roseneath
Ontario after strong showings at games throughout the Maritimes.
At 230 pounds, he will be the only heavyweight in the division from New
Brunswick and says the hammer toss is his best event, but is gaining size and
strength for all events.
The correctional officer at the Dalhousie Regional Correctional Facility says
he hopes to reach the world championships in Norway next year.
—-
CAM – BARNABY WIN
Listuguj's Hudson Barnaby has taken home the gold at the Canadian National
Under 19 Rugby Championship.
Baraby was part of the Atlantic Rock team that took its first title in nine
years by defeating the Ontario Blues 21 to 5 in the finals.
The National Rugby Championships were played in St. John's Newfoundland this
year wrapping up on Saturday afternoon.
—-
—-