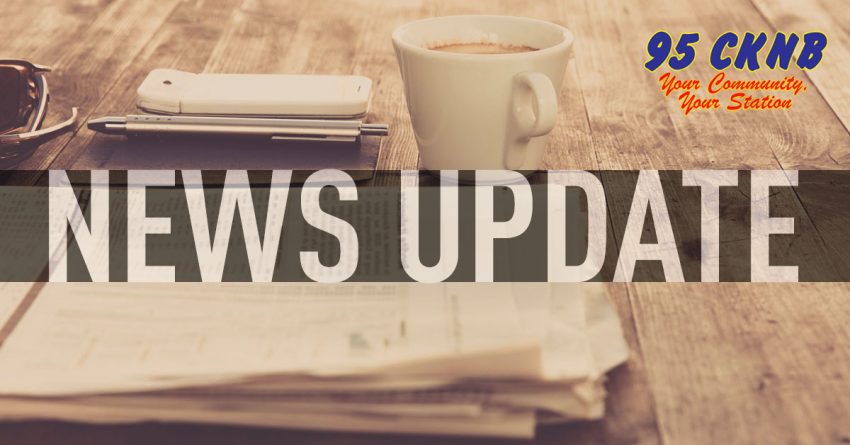 CKNB NEWS UPDATE TUESDAY AUGUST 27 2019
—-
CAM – FLOODING INFO
Campbellton and the Province will be holding a public engagement session on
flooding risks in the area.
The event called Flood Risk & Climate Change Adaptation in Campbellton will
be held September 10th at 530pm.
There will be several presentations including ones on rising sea levels and
Campbelltons Climate Adaption plan.
The Convention Center at the Regional Memorial Civic Center will house the
event that is expected to run about three hours.
—-
CAM – TRADE TRAINING
Dalhousie will be getting a new training center specializing in the trades.
The Bowater Woodlands Division garage was turned over to the United
Brotherhood of Carpenters and Joiners of America Local 1386 by town council
to establish the facility earlier this year.
Debra Romero, an executive member of Local 1386 tells the Tribune they have
training centers in the southern part of the province but realize northern
New Brunswick members are in need.
Planning permission and rezoning has now been permitted by the town and work
will begin.
Mayor Normand Pelletier says the agreement is a win-win, giving up a building
that was costing the town money as well as gaining training and employment
opportunities.
—-
CAM – GOLF CHAMPIONSHIP
Restigouche Golf and Country Club member Darren MacPherson is back from
taking part in the Canadian Mid-Amateur Golf Championships last week.
According to the Tribune MacPherson was the first member is quite sometime to
play in a National championship and had a good showing that featured some
rough patches.
Even after shaving five shots off his opening day 83, MacPherson didn't make
the cut for round three.
The event was held at the Summit Golf Club in Toronto.
——–
NB – FORESTRY TROUBLE
Premier Higgs says the loss of 75 jobs in St Stephen's particle board plant
may just be the beginning of issues in the forestry industry.
In an interview with the Telegraph Journal Higgs says New Brunswick forestry
companies are struggling in a very competitive market with added burdens
coming from Ottawa.
The Premier points to the Liberal imposed carbon tax as a hurdle that will
particularly hurt the industry by driving up their costs.
New Brunswick Southwest Liberal MP Karen Ludwig says Higgs is politicizing
the job loss and cites US tariffs as the major issue facing the provinces
forestry related businesses.
—-LOBSTER US SALES
Canada is reaping the benefits of China's tariffs on American lobster.
China, a huge and growing customer for the premium seafood item, placed heavy
tariffs on U-S lobsters last July amid rising trade hostilities between the
two countries.
Since then, U-S exports of lobster to China have fallen to about one-million
kilograms, down from more than five-million.
Meanwhile, business is booming in Canada, where cargo planes are coming to
Halifax and Moncton to handle a bump in exports.
—-