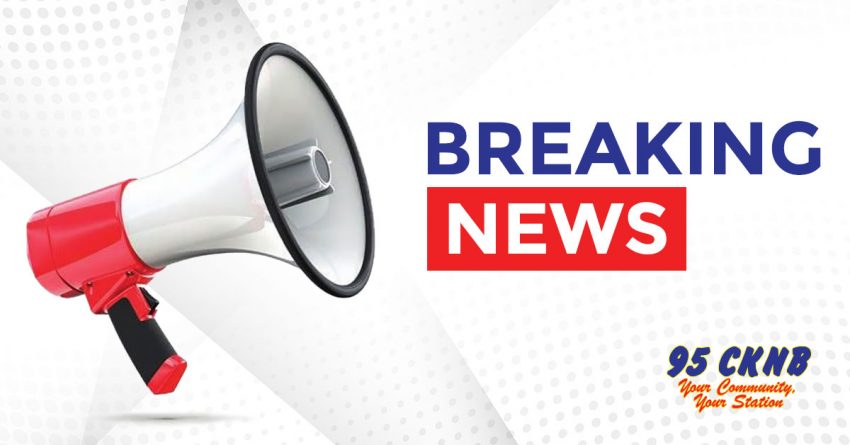 CKNB NEWS UPDATE TUESDAY DECEMBER 22 2020
—-
CAMP-PILOT PROJECT
A pilot project to find staffing efficiencies in special care homes is being
criticized by some residents
Lise Dubois – daughter of a former resident in Manior Sugarloaf believes the
problem was a failure of management to provide adequate staffing.
Dubois often had to take care of her mother and assist in cleaning duties
that were neglected by staff
Dr. Guy Tremblay – president and founder of Groupe LOKIA tells the Tribune
that the pilot project was to determine how to get the right staff in the
right places at the right time.
That project ended on March 31
Dubois since moved her mother to the Village Nursing Home in Campbellton,
because her mother's worsening dementia required a higher level of care, and
adequate staff to meet her needs.
—-
CAMP-AIRPORT
Charlo Airport's main commercial airline service will no longer be offered
PAL Airlines, which has been operating out of Charlo since 2012, will be
taking its business to Greater Moncton Romeo LeBlanc International Airport.
the last commercial flight between Charlo and Wabush, Newfoundland and
Labrador, used mainly by workers would be Dec. 29.
Brad Mann, chair of the Restigouche Regional Service Commission and sits on
the airport's board of directors. tells the tribune the move isa major blow
——–
NB-NEW ATV RULES
The province is reminding ATV drivers that new rules under the Off-Road
Vehicle Act will come into effect as of January 1st.
Those rules include the mandatory use of seat belts on off road vehicles that
have them; allowing the owner to use ATV's for yard maintenance and snow
clearing within 7.4 meters of a highway; doubling fines to 280-dollars for
using a managed trail without a permit; and giving peace officers the ability
to ticket drivers of unregistered off road vehicles – and to seize those
vehicles if drivers fail to stop for a peace officer.
The president of Quad NB …. Roger Daigle … says the amended rules will
give enforcement officers the ability to crack down on unauthorized users who
have been damaging managed trails in recent years.
—-
NB-VACCINES
1,871 New Brunswickers have received their first dose of the pfizer vaccine
at the Miramichi Regional Hospital over the weekend.
Recipients were from priority groups identified in the governments vaccination
plan.
The remaining number of vaccines will go to frontline Health care workers and
workers in long-term-care facilities in Miramichi.
Those eligible will be contacted by public health staff
—-
NB-COVID 1
New Brunswick is reporting 4 new cases of covid 19
3 in the Fredericton region, 2 of the people are in their 50s and one in the Edmudston region. the Fredericton outbreak is travel related while the case in zone 4 is a contact of a known case and was already self
isolating.
The active case count for the province is 48 with 3 patients in hospital, one
of which in intensive care.
—-