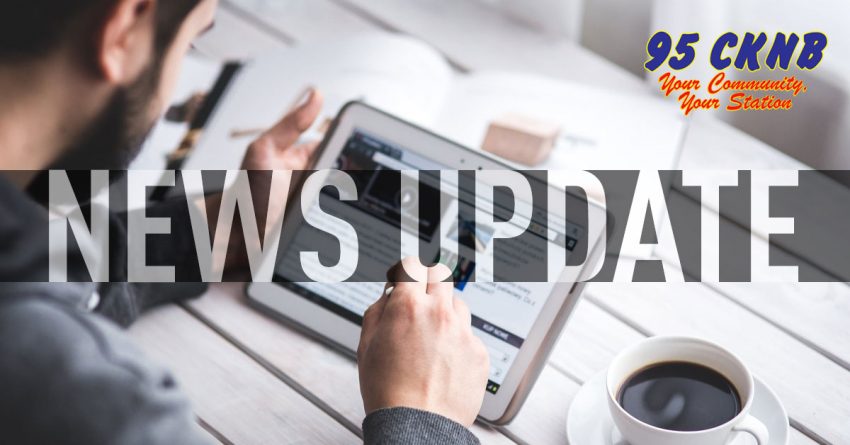 CKNB NEWS UPDATE TUESDAY FEBRUARY 11 2020
—-
NB/CAM/MIR – NB POWER TO IRON
NB Power is giving Maritime Iron $1.3-million to help investigate the
feasibility of the proposed pig-iron facility in Belledune.
According to CBC, the money is four times what was budgeted and approved by
the Energy and Utilities Board last year. EUB vice-chair Francois Beaulieu
questioned the spending at a rate hearing yesterday as it is going to a
private sector company when NB Power has been mandated to pay down its
$4.8-billion-dollar debt.
NB Power VP Keith Cronkhite says they feel the expense is the responsibilty
of the utility as they have been told by the province to help with large
scale projects.
—-
NB/CAM/MIR – MURDER CHARGES
A man and woman have been sent for a psychiatric assessment after being
charged with second-degree murder. A 70 year old man was found dead in an
apartment house in Nigadoo on the weekend.
31-year-old Jessy Lagace and 20-year-old Natacha Roy have been charged with
second-degree murder and the judge sent them for a 30 day psychiatric
assessment…also imposing a publication ban on details from their court
appearance yesterday.
Both will return to court in a month to enter pleas.
—-
CAM – FIRE SERVICE
The annual report from the Campbellton Fire Department for 2019 highlighted
some staffing challenges in the department.
Fire Chief Rick MacNaughton recently presented the report to council showing
one full-time firefighter quit while another was out for 10-weeks on medical
leave.
According to the Tribune MacNaughton told council they managed to find
someone that was fully trained that could go right to work and have since
found someone local who is taking the necessary training.
The report showed 263 incidents in 2019 including seven structure fires, 36
motor vehicle accidents, and 16 medical assistance calls with Ambulance NB.
—-
CAM – ZENABIS VAPING
Zenabis Global has added vaping pods to its production line out of the
Atholville facility.
The cartridges or pods for the recreational cannabis market are now available
in Nova Scotia and at Cannabis NB this week.
Director of Communications Jonathan Anthony tells the Tribune they understand
the concern over vaping but most issues were with grey market products found
to contain vitamin E acetate.
Anthony says the chemical won't be present in the legal market as Heath
Canada tests for any potentially dangerous side effects.
—-