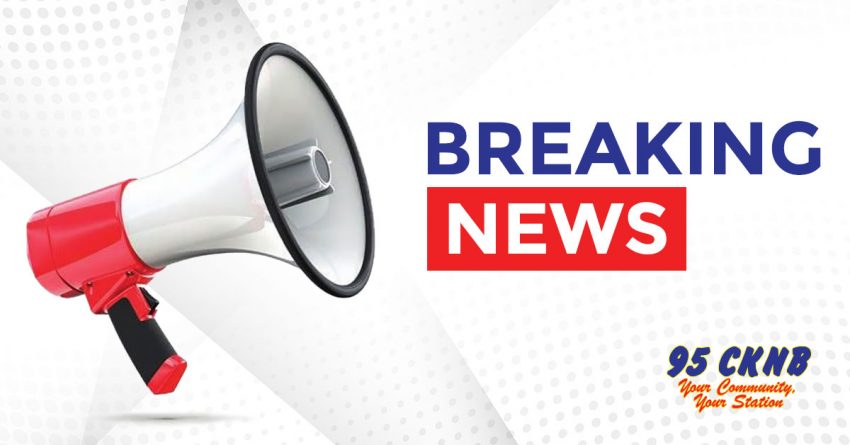 CKNB NEWS UPDATE TUESDAY JANUARY 26 2021
—-
CAMP/MIR-MARITIME BUS
There's still hope that Maritime Bus will continue to operate in northern New
Brunswick.
The owner of Maritime Bus Mike Casssidy and Campbellton Mayor Stephanie
Anglehart-Paulin are looking for funding to maintain the bus routes.
According to the Tribune – the company could stop its runs if government
doesn't step in.
Nova Scotia and PEI have said they would assist Maritime Bus. New Brunswick
hasn't made any commitments but Premier Blaine Higgs has said it's possible.
Federal Intergovernmental Affairs Minister Dominic Leblanc also said last
week there could be federal money available.
——–
CAMP-BYLAW CHANGES
changes could come to a Campbellton by-law that would allow construction of
New units on an existing building on Alexander street.
The planning review and adjustment committee of Restigouche regional service
commission recommended the city go ahead with the changes, so that 2
additional units can be built to the 8-year old 4 unit dwelling.
Allowing for 6 units whereas the current zoning only allows for 5, according
to the tribune
Now, the city will need to undergo the by-law amendment process
——-
NB  PROPERTY ASSESSMENTS
Anyone who has yet to receive their 2021 property assessments, which includes
many businesses, can expect to see them arrive this week. The province says
the assessments for over 1800 businesses impacted by the pandemic were held
back for further review when the first round of assessments were mailed out
in Octobers. Over 100-thousand home owners will also receive an amended
assessment, to be mailed out this week, and an expect to be paying more.
Those amended assessments will remove the Permanent Assessment Gap Exemption
for many property owners. The province says the average home owner who loses
that exemption will be looking at roughly 100-dollars more in property taxes
this year
—-
NB     KID ZAMBONI
five-year-old New Brunswick boy has become a viral video sensation.
The National -Hockey -League  spotted the video of Nicholas Allain clearing
his backyard rink with a mini-Zamboni and reposted it, sending views into the
tens of thousands
Marty Allain of Saint-Marie-de-Kent recorded the video of his son driving a
small, toy electric A-T-V complete with homemade ice-cleaning gear to clean
and water their back yard rink.
—-
NB-Gas price hearings
Hearings got underway today at the The Energy and Utilities Board to hear
Irving Oils application to sharply increase the whole hearings today which
could result in you paying a lot more at the pumps. Irving Oil has applied to
increase petroleum wholesale prices sharply for gasoline and furnace oil,
according to CBC.
Right now, wholesalers are allowed to add about 6.5 cents a litre for motor
fuels and 5.5 cents for furnace oil. Irving wants to increase those by
another 4 cents and 3 cents respectively.
The current margins have been in place since 2013 and Irving says things have
changed a lot since then. It's not just the lower demand caused by the
pandemic, but it says there are also fundamental changes in the oil industry.
The E-U-B has scheduled a full hearing on the application for March
30th…but will hear arguments from Irving today for an emergency interim
increase, as the company calls the situation dire.
—-