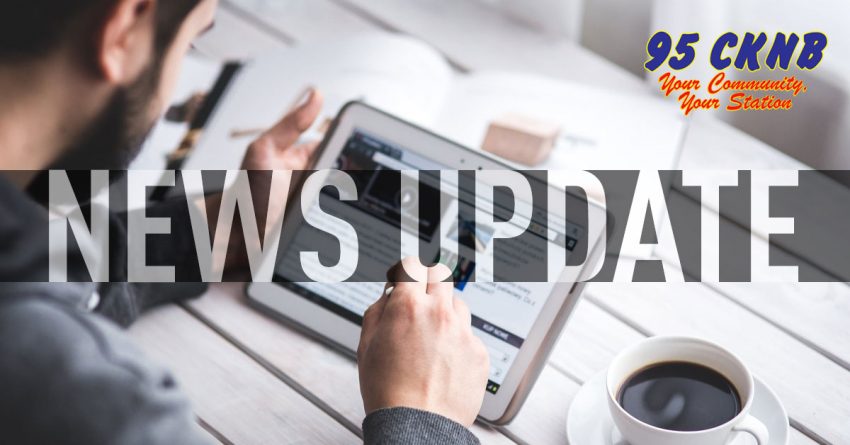 CKNB NEWS UPDATE TUESDAY JUNE 23 2020
—-
CAM – DOC RETRACTION
The doctor who spoke out about a lack of N95 masks and security measures at
the Campbellton Regional Hospital's COVID-19 unit has retracted her
statements.
Dr. Vona MacMillan says via a release from Vitalitie she recognizes what she
say's was wrong which is why she wants to withdraw her statement and correct
the facts.
MacMillan had stated she was nervous to work in the COVID unit while not
being allowed to continuously wear an N95 mask, but says she realizes that is
neither necessary or recommended.
Other heathcare professionals at Campbellton Regional have spoken out about a
lack of infection control, but Dr. MacMillian says he assures the public all
necessary measures are being taken.
—-
CAM – CAMOPOLY
A Canadian gaming company has partnered with Walmart to create
Campbellton-Opoly based on longtime family argument generating Monopoly.
A release announcing the game says the Campbellton version takes a unique spin
on the original with landmarks of the community included in the iconic spaces
usually reserved for Boardwalk and Park Place.
On the board you will see Taste the Place, North Shore Cinema, Smoke on the
Water and other local spots.
Offset Media Vice President Jean Paul Teskey says they are ecstatic the
people of Campbellton will be welcoming them into their homes for weekly game
nights.
—-
CAM – HOSPTIAL REOPENING
Vitalite has announced Campbellton Regional Hospital's ER will be reopening
tomorrow morning at 8am.
Non-urgent outpatient care and services and elective surgeries are resuming
as well on a progressive reopening on June 29th.
The release also stated patient visits are scheduled to begin on the 29th
providing the region moves to the yellow phase on Friday as announced last
week by Premier Higgs.
Officials say the temporary hospital service closures and interruptions have
been necessary to ensure the safety of personnel and patients during the
outbreak.
—-
CAM – PAULIN AFRAID
In her latest update Campbellton Mayor Stephanie Anglehart-Paulin talked
about her comments pertaining to the state of the Campbellton Regional
Hospital last week.
Paulin says her comments came from fear for what could happen in the facility.
The mayor thanked people for reaching out to her afterwards and says with the
ER opening tomorrow we are on the path back.
—-