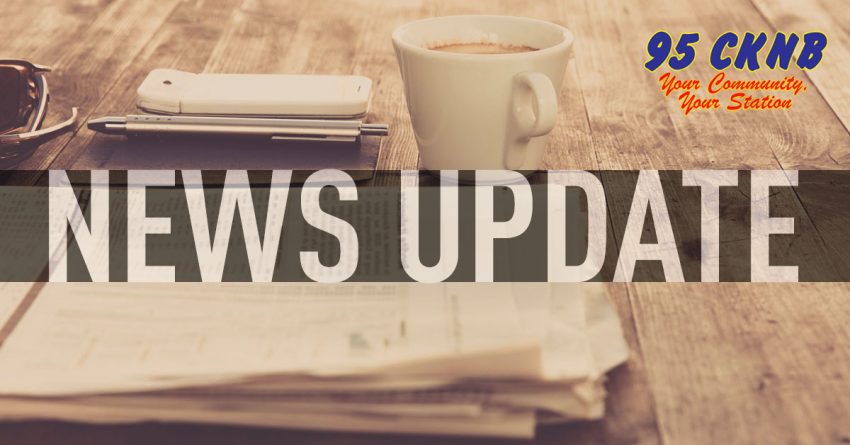 CKNB NEWS UPDATE TUESDAY MAY 7 2019
—-
CAM – PSYCHIATRY REPORT
The minister of health Ted Fleming will address the Ombud's searing Feb 7
report on the psychiatric services at Restigouche Hospital Center in
Cambellton this week. Ombud Charles Murray tells the Tribune the minister
will speak in the legislative assembly on Wednesday or Thursday.
The "Failure to Protect" report found five instances of patient abuse in the
facility since its 2015 opening. The Ombud pointed to chronic understaffing
and questioned if the issues would be transferred to the new youth psychiatric
facility being built.
——–
NB-More sit-ins
Nursing home workers gave up their sit-in at the office of the social
development minister in Fredericton on the weekend. Yesterday they occupied
the offices of 8 other cabinet ministers in their ridings around the province
including  Trevor Holder in Saint John, Ted Flemming in Rothesay, Bill Oliver
in Grand Bay-Westfield,Andrea Anderson-Mason in Fundy-The Isles-Saint John
West.
The New Brunswick Council of Nursing Homes Unions is demanding binding
arbitration in its contract dispute but the government won't agree unless
there's a strict limit on raises.
——-
NB-Salt-Mine
The Higgs Government says a new supply agreement for road salt will support
50 jobs at the Nutrien mine in Sussex. But decommissioning of potash
operations at the mine will continue as planned.
34 workers are currently employed maintaining the facility but 16 workers
will be added to mine salt for use by the Transportation department on
provincial roads for at least two years. The switch from buying salt from
Nova Scotia and Quebec will will also generate economic spinoffs in the
Sussex area.

—
NB-First-Nation-Fires
The R-C-M-P is investigating a series of suspicious fires on the Tobique
First Nation.
No one was injured in what they have determined were related fires early
sunday morning. When Mounties responded to reports of a structure fire, they
found two newly-built homes as well as a couch on a nearby lawn ablaze.
One house was destroyed and the other was severely damaged.
—-
NB – FREDERICTON WEAPONS ARRESTS
Fredericton Police took three youths into custody after responding to
possible shots fired at a house party early Sunday morning.
Police tell CTV they were originally dispatched for a loud party, but the
call was upgraded to a potential gun situation while enroute. One youth was
taken into custody for weapon related offences and two others youths were
detained for criminal offences the police did not disclose. The investigation
is ongoing.
——–
ALL-Britain-Royal-Baby
More details about the first child for the Duke and Duchess of Sussex are
expected in the coming days.
A beaming Prince Harry spoke to reporters outside Windsor Castle yesterday,
saying he and his wife Meghan have a healthy baby boy at 7 pounds 3 ounces
and both were doing fine.
The next big announcement is expected to be the name.
—-